Starbucks Has a Buy-One-Get-One-Free Sale All Week. Here's How to Get It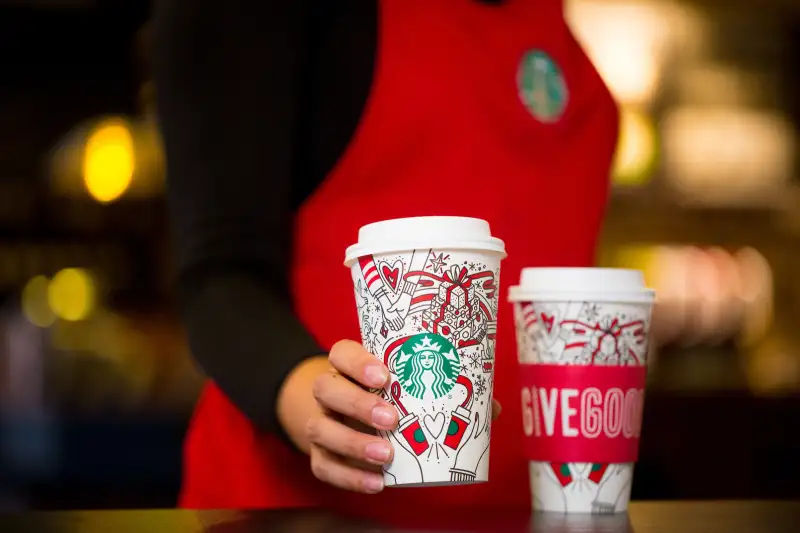 Joshua Trujillo—Starbucks
Starbucks is offering a buy-one-get-one-free deal on holiday drinks starting Thursday — and the good news it won't be ending anytime soon.
The festive offer, which includes seven of Starbucks holiday drinks, will run through Nov. 13 and is available from 2 p.m. to 5 p.m. at participating stores. The drinks include Chestnut Praline Latte, Peppermint Mocha, Carmel Brulee Latte, Eggnog Latte, Holiday Spice Flat White and Teavana Joy brewed tea.
Customers can choose to get the festive drinks hot, iced or as blended beverages — and, of course, they all come in this year's holiday-themed cups.
Both the holiday cups, which were released last week, and the current drink deal are part of the Holiday Share Give Good Event, Starbucks' "give good" holiday theme. "Giving good can be as small as someone opening the door for you, or recognizing the people that enrich your life – your child's teacher, a caregiver, a family friend," said Leanne Fremar, executive creative director for Starbucks. "The holidays are a time to celebrate all the good we give to each other and our community."