Amazon, Uber and Other Companies Are Dropping Fuel Surcharges After Gas Prices Plunge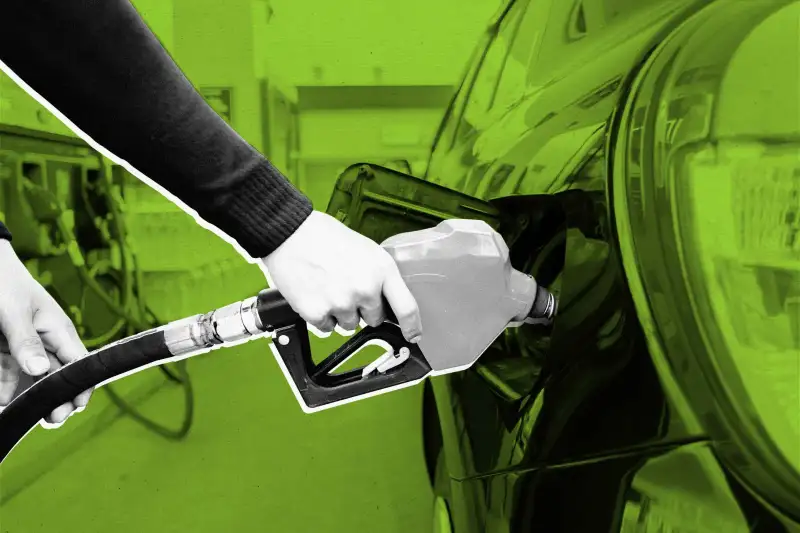 While it might not seem like much after months of high inflation, prices for Uber rides, FedEx shipping and certain Amazon purchases may have gotten slightly cheaper recently. These and other companies have quietly been lowering prices or dropping fuel surcharges they tacked onto services last year now that gas prices have dropped.
Amazon became the latest company to end its surcharge, removing a 5% "fuel & inflation" fee on Jan. 17. The surcharge applied to third-party sellers who use the company's fulfillment service for warehousing, packaging and shipping. After the fee was implemented in April, some sellers likely passed along the higher costs to customers by increasing prices.
However, as Amazon lifted the surcharge, it simultaneously increased its "standard" fulfillment fees, citing the persistence of inflation, so overall costs aren't really getting any lower for sellers as a result of this change.
Other companies, however, have lifted fuel surcharges in more than just name as gas prices have dropped by about $1.50 since reaching an all-time high above $5 in June.
Jan. 3 was the last day that Uber charged riders an additional fuel charge of 45 or 55 cents per ride, 100% of which went to drivers. The fee was implemented last March, and at the time, the company said it would reevaluate in 60 days, but it ultimately remained in place for 10 months.
Rideshare companies end fuel surcharges
While the flat fee didn't make much of a difference for driver earnings on longer, more expensive rides, rideshare experts said it was a decent bonus for drivers on short trips. Likewise for customers, the flat surcharge only led to a small percentage increase in the price of your $50 trip to the airport, but it accounted for a higher percentage of the overall cost on a $10 ride home from dinner in the neighborhood.
A spokesperson for Uber stressed that the company is still focused on helping drivers deal with the costs of gas. In October, Uber announced that drivers can get a new debit card through the company that earns cash back on gas. The rewards are based on drivers' Uber Pro status, and at the highest tier, diamond, the gas cashback deal amount to up to 10% in savings.
Lyft took a similar approach, removing the fuel fee that customers, while also adding gas benefits for drivers who'd become accustomed to the extra earnings. However, Lyft was quicker to act: A spokesperson for the company said the company ended its fuel surcharge at the end of September.
The same day Lyft ended its 55-cent-per-ride fuel surcharge, it added a gas cashback deal of up to 7% with Lyft Direct, which is also a debit card for drivers. Like Uber's deal, the rewards get higher based on drivers' status.
"We're making this change as the temporary $0.55 fuel surcharge comes to an end," Lyft said in an announcement. "We know gas prices are a daily concern, and we're committed to introducing new ways for you to save at the pump."
Cheaper gas brings savings on delivery, shipping, flights
In March 2022, Instacart instated a fuel charge of 40 cents, all of which went to the company's "shoppers" who gather and deliver orders for customers. But the company removed the fee on June 15, so it was in place for a fairly short amount of time.
Aside from companies that implemented temporary fuel surcharges last year, there are other businesses that have always charged some sort of fuel fee, which they adjust based on gas prices. For example, some long distance bus companies continue to charge fuel fees, but recent declines in gas prices may mean that customers are paying less in surcharges.
Shipping companies may also charge fuel surcharges that fluctuate along with fuel prices. For example, FedEx's surcharge for freight is based on the U.S. Energy Information's Administration's weekly report on the average price of diesel. So while these fees will not be eliminated due as a result of cheaper fuel prices, shipping costs are down as a result of the drop in prices.
Then there are all sorts of hidden costs that rose for customers when fuel prices soared. For example, when you buy a domestic airline ticket, your receipt probably won't list a fuel surcharge, but airfare prices are highly influenced by the price of oil. Last year's high fuel prices were part of the reason why airfare was so expensive in the summer.
As with shipping, airline customers benefited from the decline in jet fuel prices off the spring and summer highs, even though airlines may not have technically lowered or eliminated any "fuel surcharges." Jet fuel prices, however, have been rising again since early December.
Small businesses and fuel surcharges
For smaller businesses, the responses to last year's unprecedented gas prices varied widely.
Dan Renner, operations manager at Bayview Limousine Service in Seattle, says some of the limousine companies in the Pacific Northwest implemented fuel surcharges for the first time, while others raised the prices of their services or increased existing fuel fees.
Bayview Limousine considered adding a fuel surcharge as gas prices soared, but right as they were set to implement it, gas costs began to decline.
"Prices started coming back down to a rate where we could absorb it," he says. "But it did for a while there affect our profitability, absolutely, and if it would have continued we definitely would have had to do a rate increase or a fuel surcharge."
Renner says Bayview benefits from a deal with a company that provides fuel for fleets for about $1 less than retail prices, which helped the limousine firm get through those tough times.
What customers need to watch out for, he says, is businesses that keep fuel surcharges or higher prices in place long after gas costs have come down.
Once a business raises its prices and customers start to get used to them, the company might be disinclined to ever reinstate its old rates.
"We probably could have gotten away with it and made a few extra dollars, but at the same time, we just wanted to do the best thing for our clients and not have them absorb a cost that we could afford to absorb," he says.
More from Money:
Why Gas Prices Will Fall in 2023, According to Experts
5 Best Small Business Loans of 2023
One Kind of Car Is Skyrocketing in Sales While the Rest of the Market Is Slumping