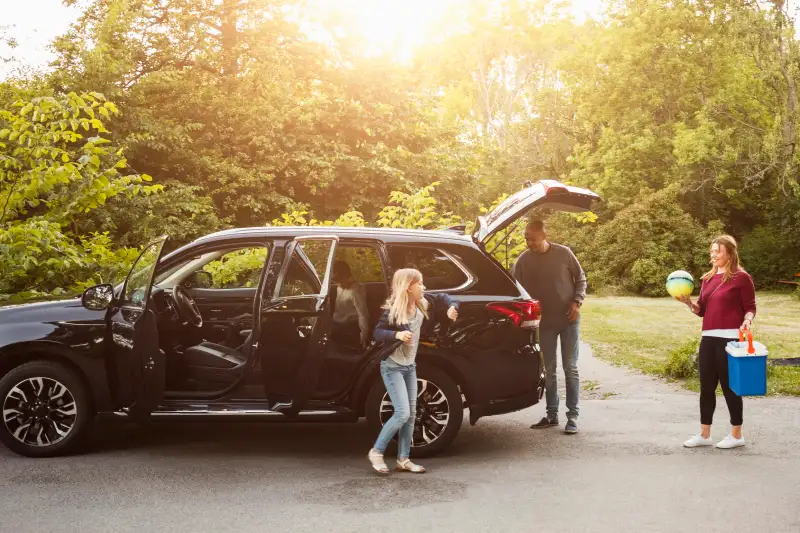 GAINSCO Auto Insurance offers affordable rates and optional SR-22 filings. SR-22 filings are often a precursor to getting insurance if you're considered a high-risk driver. GAINSCO could be a good auto insurer for people looking for a non-standard insurance plan. However, due to its limited availability, it might not be the right choice for everyone.
This GAINSCO Auto Insurance review will walk you through everything you need to know about this insurance company, including its pros, cons and pricing.
Best for SR-22 car insurance
GAINSCO is best for people seeking SR-22 car insurance. This company specializes in insurance plans for high-risk drivers and offers a low-cost alternative to other SR-22 insurance providers. However, its plans have low coverage limits and below-average customer service ratings, so it may not be the best option for all drivers.
GAINSCO Auto Insurance Pros and Cons
Finding the best auto insurance plan all comes down to your priorities. Some insurance companies offer competitive pricing, while others have more comprehensive coverage options.
GAINSCO is not the right choice if you're looking for the best cheap car insurance or a business owner searching for the best commercial auto insurance companies. It may be a good choice, however, for high-risk drivers who want access to SR-22 insurance. Here's what you can expect from your GAINSCO auto insurance coverage:
Pros
SR-22 filing available
Intuitive mobile app
Customizable policies
Cons
Low liability coverage limits
Not available in all states
Poor customer service ratings
Pros explained
Why choose GAINSCO Auto Insurance? This insurer offers SR-22 insurance, has an easy-to-use mobile app and its policies are customizable. It also offers free, fast quotes online.
Offers SR-22s for high-risk drivers
An SR-22 form is proof that you have at least the minimum car insurance required by law in your state. Some states require an SR-22 to be filled out by an insurer after a DUI or other serious traffic violation. These may include being convinced of multiple violations in a short period, or being in an accident while not carrying insurance. In Florida and Virginia, the equivalent of an SR-22 filing is the FR-44.
GAINSCO offers both SR-22 and FR-44 forms for drivers with high-risk profiles. The company will file the form on your behalf after you buy your plan. Because of the potential liability, not all auto insurance companies offer SR-22 filing, so this is one area where GAINSCO stands out.
Easy-to-use app
GAINSCO offers two mobile apps to help its policyholders file claims and understand their plans. The Quick Estimates app is available for both Android and IOS systems. In the app, you can upload photos of your damaged vehicle and receive an in-state estimate for your claim.
Android users also have access to GAINSCO's full-service mobile app, which helps policyholders make payments, view their plan details, file a claim and get in touch with a customer service representative. The app is easy to use and can be a helpful tool after an accident. However, it isn't available for IOS devices.
Policies are customizable
GAINSCO offers a range of auto insurance plans. Policyholders can add extra coverage to their plans, depending on their needs. Types of coverage provided by GAINSCO include:
Liability coverage (required by most states)
Comprehensive and collision coverage
Towing
Rental car reimbursement
Personal injury protection
Underinsured motorist coverage
On top of that, GAINSCO offers a few discounts to make your policy more affordable. The most common discount options are:
Auto-pay discount
Multi-car discount
Pay-in-full discount
Prior coverage discount (for drivers who have had at least six months of full coverage auto insurance, with a maximum 30-day lapse)
Advance purchase discount
These options make it easier to adapt your auto insurance policy to your needs and budget. While many auto insurance plans are customizable, GAINSCO is unique in that it offers multiple types of auto insurance coverage, even to high-risk drivers.
Cons explained
GAINSCO is a helpful auto insurance provider for SR-22 insurance and additional coverages. However, it also has its downsides — this company has low liability coverage limits, limited nationwide availability and a high rate of consumer complaints.
Liability coverage limits are low
Liability coverage limits are the maximum amount your insurance company will pay for a covered accident. If the costs of an accident are higher than your policy's coverage limits, you'll have to pay the difference out of pocket.
GAINSCO only offers liability coverage to meet the state minimum. The exact limit depends on your state but is generally lower than the cost of a major collision. That means you might be responsible for some of the costs if you cause an accident. These costs can be extremely high if you're at fault in an accident that causes an injury.
Limited availability
GAINSCO is currently available in these states: Alabama, Arizona, Arkansas, Florida, Georgia, Illinois, Indiana, Mississippi, Missouri, New Mexico, Ohio, Oklahoma, South Carolina, Tennessee, Texas, Utah, Virginia and Wisconsin.
If your state of residence isn't on this list, you can't access GAINSCO Auto Insurance coverage. GAINSCO's availability has expanded in recent years, so there is a chance more states will be added to the list in the future.
Negative customer service reputation
GAINSCO gets mixed customer reviews online. Most public complaints refer to its customer service. According to some reviews, GAINSCO's customer service can be unresponsive and difficult to contact.
Customer service experiences vary by location, but a negative reputation isn't a good sign. If helpful customer service is important to you, another auto insurance provider might be a better choice.
GAINSCO Auto Insurance Plans/Offerings
Your experience with GAINSCO Auto Insurance will depend on the type of auto insurance coverage you need. GAINSCO offers a range of plans, including comprehensive auto coverage and liability insurance.
It's important to pick the right plan for your budget, car and driver profile. Contact a customer service representative to learn more about individual plans or check GAINSCO's website for details and quotes.
State minimum car insurance
Most states require liability coverage for all licensed drivers. GAINSCO's liability plans provide the minimum coverage amount required by each state.
For example, Texas requires at least $30,000 in liability coverage for each injured person and up to $25,000 for property damage. If you need SR-22 insurance, your policy must meet state minimums. GAINSCO's liability coverage is great for SR-22 forms, but its coverage limits are fairly low compared to other options.
Collision coverage
Collision coverage is auto insurance that covers the cost of damages to your car after an accident, regardless of whose fault it was. This includes accidents you caused and collisions with an animal. These plans aren't required by law but provide peace of mind for drivers. You pay more for collision coverage but it can save you a lot of money when your car is badly damaged in an accident.
Comprehensive coverage extends to damage caused by an inanimate object like a curb or fence. It also covers theft and vandalism. These are among the most popular plans offered by most insurance providers.
GAINSCO Auto Insurance offers both collision and comprehensive plans. Deductibles for these coverage options range from $250 to $1,000, depending on your location and driver profile. Choosing a higher deductible may lower your monthly premiums.
Roadside assistance
GAINSCO offers roadside assistance as an additional coverage option. This add-on provides towing services after an accident, with coverage amounts of $50 - $100 per tow. GAINSCO's roadside assistance is limited to towing and does not cover lockout issues or flat tire repair.
Rental reimbursement
GAINSCO offers optional rental reimbursement if your car is disabled in an accident. This coverage will provide $20 - $40 per day for a rental until your car is fixed or replaced. Depending on the add-on you choose, there will be a $600, $900 or $1,200 maximum reimbursement.
GAINSCO Auto Insurance Pricing
GAINSCO offers competitive rates for drivers who have high-risk profiles. While it isn't the cheapest option on the market, it is more affordable than some competitors, such as Allstate and Geico.
So, how much is car insurance with GAINSCO? Your exact auto coverage premium depends on several factors, including:
Zip code
Past accidents or DUIs
Your age
Number of insured vehicles
Plan and add-on coverage
You can get a quote online through GAINSCO's website. Keep in mind that for some situations, such as SR-22 insurance, you will have to call the GAINSCO auto insurance number and talk to an insurance agent directly.
GAINSCO Auto Insurance Financial Stability
State Farm, an established insurance company with a Superior financial strength rating from AM Best, recently acquired GAINSCO. Since the acquisition, GAINSCO's financial strength rating has changed from B++ (Good) to A- (Excellent). A high rating in this context means that a company is likely to be able to meet its financial obligations — in this instance, paying claims.
While that financial strength rating won't necessarily affect your premiums or GAINSCO auto insurance claims, it indicates that the company isn't at risk of bankruptcy.
GAINSCO Auto Insurance Accessibility
Accessibility is a crucial feature of any insurance company. Policyholders should be able to learn about their plans and file a claim without stress. In terms of accessibility, GAINSCO doesn't get the highest ratings, but it does have a few helpful features.
Availability
GAINSCO Auto Insurance has very limited availability. It's currently only available in 18 states. However, due to the recent acquisition by State Farm, there is a chance GAINSCO will expand its availability in the near future.
Contact Information
You can reach a customer service agent by calling 866-424-6726. The line is open between 8 AM and 6 PM Central Time. Unfortunately, there is no 24/7 customer service line.
You can also reach GAINSCO by mail at 3333 Lee Parkway, Suite 1200, Dallas, Texas 75219.
If you need to file a claim, you can do it online or through the Quick Estimates app. The website also allows you to make a GAINSCO auto insurance payment at any time.
User experience
GAINSCO's website is a little shy on details. The company does not discuss policy limits or explain how SR-22 filings work, for example. It does, however, offer an FAQ section and an insurance glossary for customers. To learn about policy limits, we tried calling the company's customer service line. We were told we needed to speak with a licensed agent and that our call would be transferred to one. However, after waiting on hold for 20 minutes, we gave up on reaching an agent. That being said, the company has over 7,000 agent locations around the country and customer service response times might look slightly different for each location.
GAINSCO Auto Insurance Customer Satisfaction
Since GAINSCO is a relatively small insurance company, it hasn't been reviewed by many third-party companies like J.D. Power. The Better Business Bureau gives GAINSCO Auto an A- rating. It isn't a BBB-accredited company.
GAINSCO's third-party ratings are limited, but it has nearly doubled the number of customer complaints, according to the NAIC. Most of those complaints refer to GAINSCO's customer service and response times, so this is not the best insurer if you value helpful responsive customer service.
GAINSCO Auto Insurance FAQ
Who owns GAINSCO Auto Insurance Company?
State Farm acquired GAINSCO Auto Insurance in 2021. Although State Farm owns it, it operates independently and has its own rankings.
Which states offer GAINSCO Insurance coverage?
The following states offer GAINSCO Auto Insurance coverage:
Alabama
Arizona
Arkansas
Florida
Georgia
Illinois
Indiana
Mississippi
Missouri
New Mexico
Ohio
Oklahoma
South Carolina
Tennessee
Texas
Utah
Virginia
Wisconsin
Is GAINSCO part of State Farm?
State Farm owns GAINSCO, but it still operates as an independent company. The two companies have different pricing, plan options and services. State Farm also has wider availability than GAINSCO.
How We Evaluated GAINSCO Auto Insurance
To evaluate GAINSCO Auto Insurance, we compared it to similar auto insurance providers. The crucial features we looked into for this review include the following:
Range of coverage options
Pricing
Coverage limits
Accessibility and nationwide availability
Customer reviews and complaints
Mobile and online tools
Financial strength
Third-party ratings and reviews
Summary of Money's GAINSCO Auto Insurance Review
All things considered, GAINSCO is a good auto insurance company for someone who needs SR-22 insurance. It offers a few affordable plans, discounts and add-on coverage options for drivers in 18 states. GAINSCO might not be your best insurance company if you value excellent customer service or want high coverage limits.
If you're wondering how to switch car insurance plans, talk to an insurance agent with the new company you're considering. If your coverage is about to lapse with your current provider, it's essential to make the switch as quickly as possible to avoid driving uninsured. Whether you choose GAINSCO or another provider, the right insurance plan for your budget will keep you safely covered on the road.