$3 Per Gallon Gas, Here We Come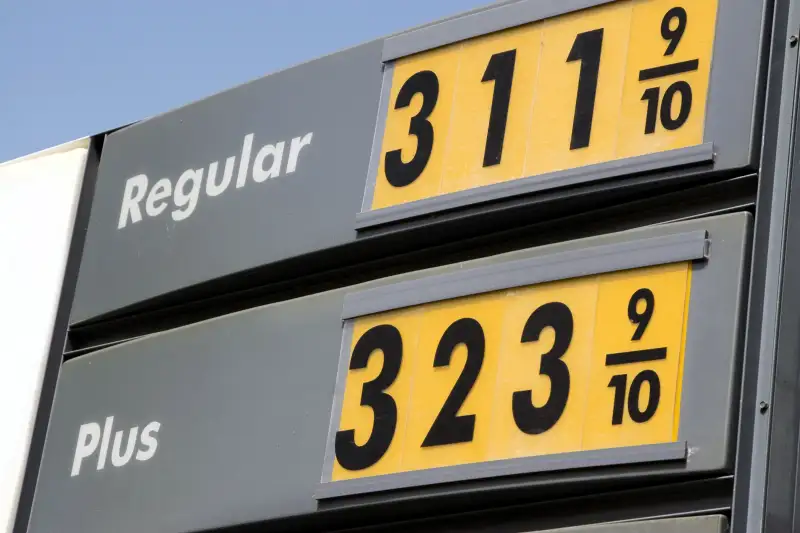 Throughout the U.S., prices at the pump took the unusual step of declining steadily during the summer, resulting in the cheapest Labor Day gas prices in years. Now that we've reached summer's end, which traditionally brings on cheaper gas prices, the downward trend on fuel costs is expected to keep on rolling.
Gas prices are hardly plummeting. As of Friday, the national average for a gallon of regular stood at $3.41, just a couple of pennies less than it was a week ago. But a year ago at this time, the average was $3.55 per gallon, and as recently as June 2014, it was $3.70. As AAA pointed out this week, drivers in several parts of the country are paying significantly less for gas than they were in early September 2013: Prices in Iowa, Kansas, Minnesota, and Nebraska are now 28¢ to 33¢ cheaper per gallon compared to a year ago.
Most importantly of all, the decline in prices is expected to stay on track well into the fall and early winter, largely because demand is down due to the end of summer, and because refineries switch to producing cheaper winter-blend gasoline starting in September. At the same time, the U.S. gasoline supply is up 1% compared to last year. So, barring any troubles with refinery production or geopolitics, the anticipation is that it will slowly but surely get cheaper and cheaper to fill up at the pump.
How cheap? "I'm expecting the national average to drop to $3.15 by Halloween, and $3 a gallon as a national average is certainly in the cards," Andy Lipow, president of consulting firm Lipow Oil Associates, told the Wall Street Journal.
The averages in Alabama, Arkansas, Louisiana, Missouri, Mississippi, South Carolina, Tennessee, and Virginia are already under $3.20 per gallon. "Some states could see a monthly average pump price below $3 a gallon at the end of the year," Adam Sieminski, head of the Energy Information Administration, said in a statement this week.
Prices under $3 per gallon have already begun popping up at gas stations in cities such as Baton Rouge. And drivers in metropolitan areas like Kansas City think they could be next to enjoy prices under the $3 mark.