Can I Get Fired for Private Emails or Text Messages?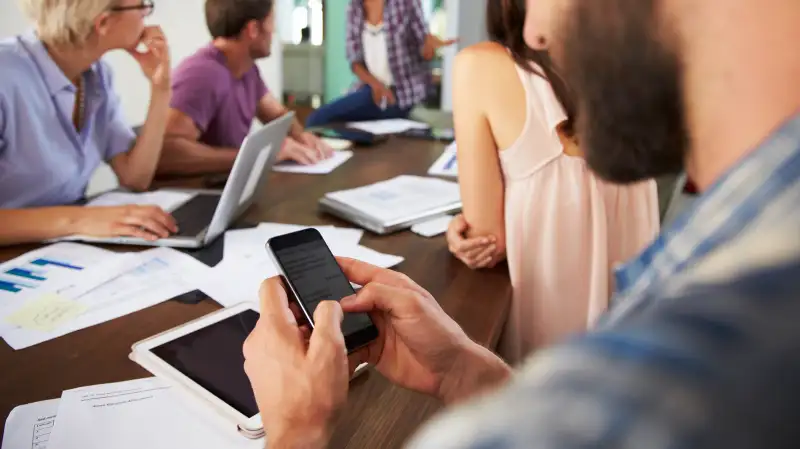 Depending on the circumstances, you can indeed get fired for sending what you assume to be a private email or text.
The answer hinges in part on what constitutes truly private communication, says Christine Walters, an independent consultant with FiveL Company and author of Helping Leaders Limit their Liability by Learning the Law.
"It is likely not private if the employee used the employer's time or property to send the message," she says. Many employers routinely monitor emails and other communication, looking for key words or phrases that suggest illegal or unethical behavior. This is true even if you send the message from personal account; any communication on a company-owned device or over the company network may still be considered company domain.
More Burning Questions: Can I Stay on My Ex's Health Plan?
Your employer can't monitor messages sent from your private account on a private device and network, but if they get back to your boss they too could be grounds for getting fired. "If the message alludes to some criminal activity, some act against the employer or coworkers, unlawful harassment or bullying, then the employer likely has a legitimate business reason for caring," Walters explains. The same is true of anything that raises questions about professional ethics or your ability to do your job.
What about simply venting about your boss? Non-supervisory employees have some reprieve under Section 7 of the National Labor Relations Act, says Walters. For example, when an employee emails a coworker saying her boss is a jerk because he just told her she has to work overtime, that conversation may be protected.
Even so, the lines between what is and isn't acceptable are extremely blurry. Just because a message won't get you fired doesn't mean it's a great career move.
Bottom line: When it doubt, don't send anything you wouldn't want your supervisors or coworkers to see. "Reread it and modify the portions that give you pause," Walters says. Likewise, if you are on the receiving end of questionable messages, tread carefully. "If it's not respectful conduct," she says, "excuse yourself from it." Some conversations are best left for the water cooler.