Google Fiber Drops Option for Free Basic Internet Service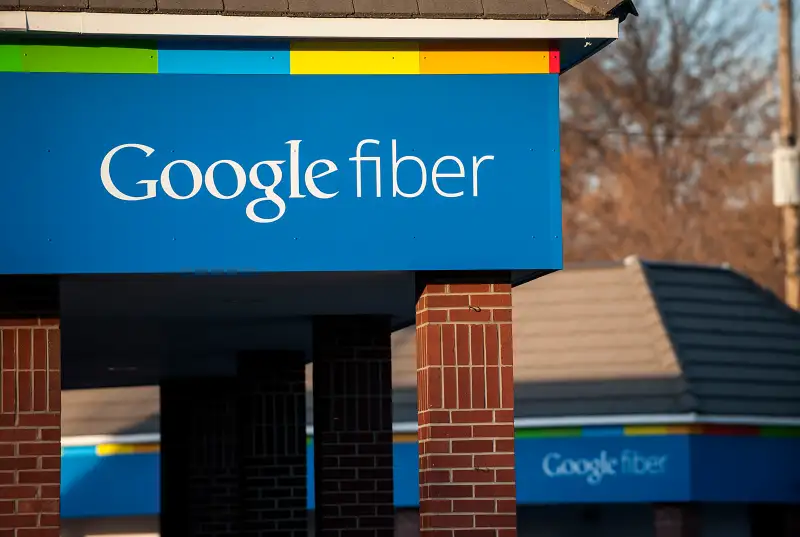 Denesha, Julie—Bloomberg/Getty Images
Google Fiber has won consumers over with incredibly fast Internet at an affordable price—$70 for full-gigabit access. That's 1,000 Mbps per second, which is 925 Mbps faster than a comparably priced plan from Comcast.
But besides the speed and not having to deal with Time Warner Cable and Comcast, which is so unloved that a company exists to cancel it for a fee, Google Fiber has been lauded for providing basic Internet services for free in some cities.
Now, however, Google seems to have canceled the free option in the first city where it launched, Kansas City, Missouri.
In its place is "Fiber 100," which is a $50 option that offers Internet at 100 Mbps. That's much faster than the free 5 Mbps version was, but hey, $50 is $50 more than free. The service runs $600 per year, and such a sum may not be within financial reach for everyone.
Still, the people who get free Fiber Internet right now can keep it if they tell Google by May 19, according to Engadget.
It's also important to note that not every city with Google Fiber has lost its free Internet option: Austin's Fiber website still offers it, for instance, but some cities, like Atlanta, have never offered the free basic service.
Google's motives are likely a simple cost-cutting measure. The company seems to be moving away from the money-losing policies—discontinuing the Google Wallet Card, for example—and free Internet is certainly a money-loser, although it builds goodwill.
Google may be discontinuing its free basic service, but the company will still offer some free Internet. Partnering with the Housing Authority of Kansas City, Google Fiber's $70 gigabit option will be free to low-income housing residents.

Google's $50 option may price out many basic users who can't add that into their budget or live in low-income housing, but it does provide a middle-ground between the too-slow free option—no Netflix HQ streaming—and the lightning speed gigabit option for $70. Still, pricing only $20 cheaper does show that Google's nudging consumers towards giving them $70 every month.