Patriots' Rob Gronkowski Hasn't Spent a Dime of His NFL Salary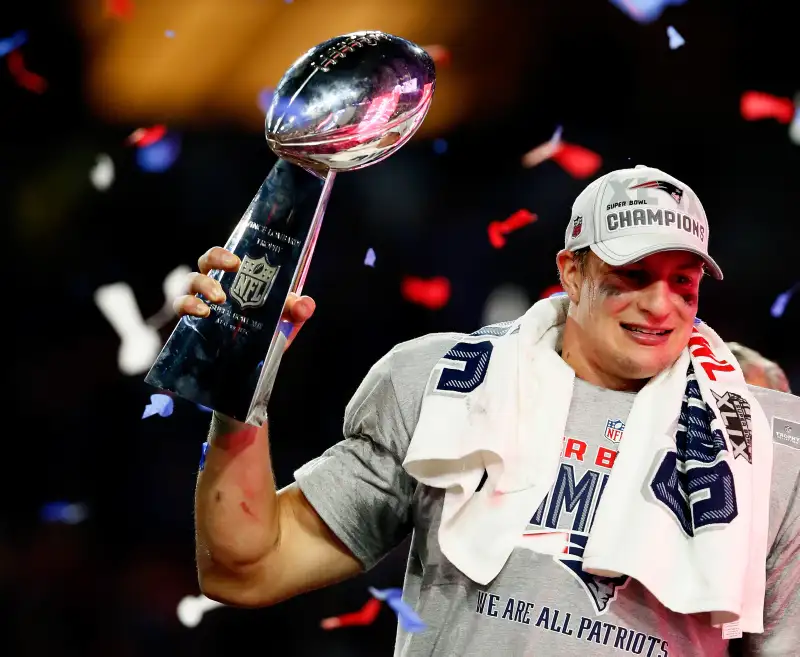 Kevin C. Cox—Getty Images
New England Patriots tight end Rob Gronkowski has been saving like a pro during his five seasons in the National Football League—at least according to his new book, It's Good to Be Gronk.
The football star claims he has been spending only his endorsement money, not his NFL salary, and avoids making big-ticket purchases.
"To this day, I still haven't touched one dime of my signing bonus or NFL contract money. I live off my marketing money and haven't blown it on any big-money expensive cars, expensive jewelry or tattoos and still wear my favorite pair of jeans from high school," Gronkowski writes in an excerpt of the book published Monday on Sports Illustrated's MMQB blog.
If that's true, he's likely amassed at least $10 million (or more, if he's been investing his savings). Given that a disproportionately high number of NFL players blow through their money and end up filing for bankruptcy, it seems that Gronk is a rare role model among his peers.
Well, at least when it comes to money.