A One-Night Stay in 'Alcatraz' on Halloween Is Going for the Perfect Price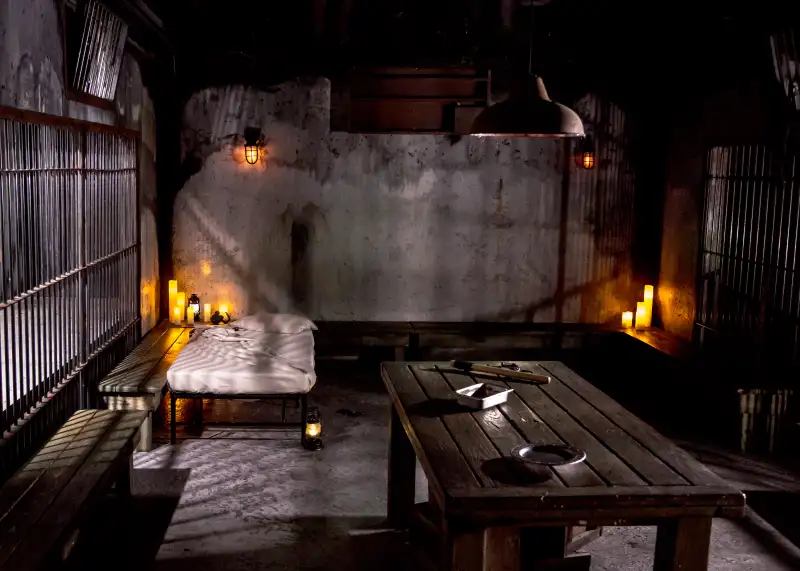 Courtesy of the San Francisco Dungeon
If you want to get seriously spooky this October, the San Francisco Dungeon is offering the ultimate scary 'Alcatraz' sleepover experience — but it does come with a pretty big price tag.
On Oct. 30 and Oct. 31, those who feel brave enough (and can afford to pay $666) are able to reserve a bed for the night at a reconstructed Alcatraz prison cell in the Dungeon, located in San Francisco, CA. It's the first time in its history that the Dungeon has offered guests the opportunity to spend the night in a cell there.
The experience, which is for up to four people per night, includes a spooky bedtime story from a Dungeon resident and "a not-so-comfortable night's sleep" in the special "Ghosts of Alcatraz Suite." Guests will be issued with Dungeon-themed pajamas, given midnight snacks and a special breakfast in their cell bed in the morning — that is, if they survive the night.
Read more: 5 Must-Try Pumpkin Coffee Cake Recipes
This is not the first strange-yet-pricey attraction introduced by the Dungeon this year. In May, it opened a rat cafe, where visitors could dine with rodents from Rattie Ratz, a non-profit rescue organization for domestic pet rats located in Northern California, for the bargain price of $49.99.