Open Enrollment Just Started for 2024 — Here's What to Know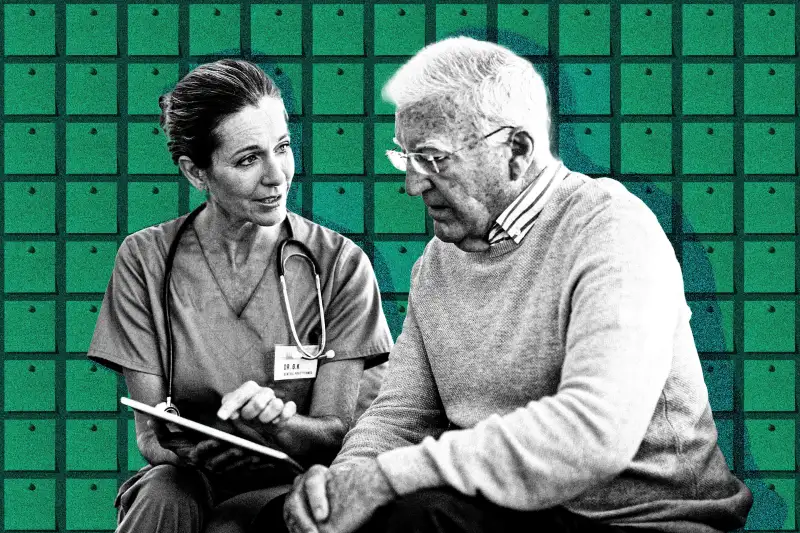 November marks the beginning of open enrollment for over 40 million Americans who have individual health insurance under the Affordable Care Act, aka "Obamacare," and newcomers who want to sign up for benefits.
The 2023 ACA open enrollment season was a record-setter, with roughly 16.3 million people selecting marketplace plans, according to the Department of Health and Human Services. This time around, policy experts expect even higher enrollment numbers due to a mass Medicaid disenrollment that purged a substantial number of adults and children from its rolls.
While some will still be eligible for Medicaid, there will also likely be an onslaught of new ACA marketplace enrollees who no longer qualify for the program.
"This is probably going to be one of the busiest seasons yet, if not the busiest," Cynthia Cox, a vice president at KFF, an independent nonprofit for health policy research, tells Money.
Whether you're signing up for the first time or think you want to keep your current plan, it's best to take a good look at your options. There are a few important changes to the health insurance marketplace this open enrollment season you'll want to keep in mind.
When is open enrollment for 2024 health insurance?
ACA open enrollment began Wednesday and ends Jan. 16, 2024, in most states — but if you want coverage by New Year's Day, you need to choose benefits by 5 a.m. EST on Dec. 16. Coverage for anyone who enrolls after that, but before the deadline on Jan. 16 (technically 5 a.m. EST on Jan. 17), kicks in on Feb. 1.
There are a few outliers: Open enrollment started Oct. 15 in Idaho, and it doesn't begin until Nov. 16 in New York. For customers in New Jersey, Maryland, California, Rhode Island and Nevada, coverage usually starts Jan. 1 as long as the application is submitted by Dec. 31. The deadline for Jan. 1 coverage for Massachusetts and New Mexico is usually Dec. 23.
If you're not a current customer and don't sign up for benefits by the deadline, you may not be able to secure coverage for 2024. However, there are special enrollment periods for people who experience a major life event, like pregnancy or loss of other health coverage, or have income below a certain level.
Changes to open enrollment for 2024
During the open enrollment period, people who already have ACA coverage can shop for and purchase a new plan. Typically, if current customers don't take any action to renew or change their coverage, they are automatically re-enrolled in the same plan on Dec. 16. That's still mostly true, but there have been some changes to healthcare.gov that could save some customers money.
Marketplace plans are divided into four levels: bronze, silver, gold and platinum. This season, if a customer has a bronze-level plan and income at or below 250% of the federal poverty level, they're eligible for a cost-sharing reduction plan, according to Cox. If these customers don't renew or buy a new plan by Dec. 16, they'll be automatically re-enrolled in a silver-level plan if their current insurer and provider network offers one that's equal to or less than their current bronze plan premium.
"If you're low-income and you're in a silver plan, that silver plan is really some of the most generous coverage that money can buy on the insurance market," Cox says. "Instead of having maybe a $6,000 deductible in a bronze plan, you could have a $100 deductible and a silver plan."
The federal government has also expanded special enrollment periods this year. People who are disenrolled from Medicaid between March 31, 2023, and July 31, 2024, may be eligible for the "Unwinding SEP"; there are also new "unexpected situations" exceptions for people affected by natural disasters.
Where do I find the health insurance marketplace?
Though most states allow you to browse and purchase via the federal marketplace platform at healthcare.gov, 18 states and Washington, D.C., have their own marketplaces. Virginia is using its own platform for the first time this enrollment period.
New customers can navigate to any state-operated marketplace through healthcare.gov by clicking the "take the first step to apply" button, then selecting their state. Existing customers can access their state marketplace by logging into their account through healthcare.gov.
You can also opt to sign up for benefits through an ACA navigator, an individual or community organization that's trained to help you shop for coverage. Purchasing a policy straight from an insurance provider or a broker is also an option, though Cox says to keep in mind that brokers usually have a financial incentive to sign people up for certain plans.
And don't forget: The marketplace is likely going to get slammed with a deluge of former Medicaid recipients in need of new coverage, so plan ahead and be proactive if you need assistance.
"If you think you're going to need in-person help getting through this process, don't wait 'til the last minute," Cox says.
Because third parties may offer plans that don't provide comprehensive coverage, you'll also want to make sure you're not signing up for a more restrictive short-term plan. They're typically cheaper, but you may not be able to get the coverage you need if you have pre-existing conditions because they tend to come with a lot of exclusions.
When you enroll in a plan directly on healthcare.gov or a state-run marketplace, you're guaranteed essential health benefits, including coverage for emergency services, hospitalizations, prescriptions, pre-existing conditions and maternity newborn care.
What else to know about signing up for 2024 marketplace insurance
Like last year, health insurance premiums are increasing again by about 5% on average because of inflation. The cheapest marketplace plans are also going up 6% — but you most likely won't need to worry about paying more, Cox says.
In 2021, the Inflation Reduction Act temporarily expanded subsidies for premiums that provided financial assistance for most marketplace customers. Those subsidies still apply this year, and they'll offset any increases to the list price of most customers' premiums once again.
The best way to find out whether you qualify is by using a marketplace calculator or the new shopping tools announced by the Center for Medicare and Medicaid Services, which oversees ACA marketplaces, and HHS last month. Healthcare.gov now offers standardized, or "easy pricing," plans that make it easier to compare benefit options and insurers.
That will come in handy: While the average number of plan options has decreased from 114 last season to 100 for 2024 open enrollment, more customers now have access to three or more health insurance issuers compared to 2023.
A glut of plans in the marketplace has made it more difficult for customers to compare and choose their options in recent years, the CMS said in a news release, leaving the most low-income of them vulnerable to substandard plan selection and unexpected financial hardship. This year, both federal and state marketplace insurers are limited to offering four non-standardized plan options per product network type, plan category and a few other criteria.
"Sometimes people get overwhelmed looking at 100 different plans," Cox says. "Standard plans are a way to see — if you stay constant to copays and deductibles — here's how much A costs compared to B."
Also new to the shopping process this year is that customers will receive an estimate of total yearly costs, including premiums, copays and other out-of-pocket expenses, when they submit or update their applications. Plan results are now displayed by lowest to highest total yearly price estimates instead of by monthly premium.
All healthcare.gov applications will ask new optional demographic questions about sexual and gender identity as a way to collect data on health disparities in the LGBTQ+ community. State-run marketplaces aren't required to include these data collection questions, but they have the option to do so.
More from Money:
Biden's Junk Fee Crackdown Comes for Shady Retirement Advisors
5 Ways to Fix Social Security's Funding Problems, According to Actuaries
The Average Credit Score Just Reached an All-Time High