Most Middle-Income Earners Are Missing out on an Easy Way to Boost Their Savings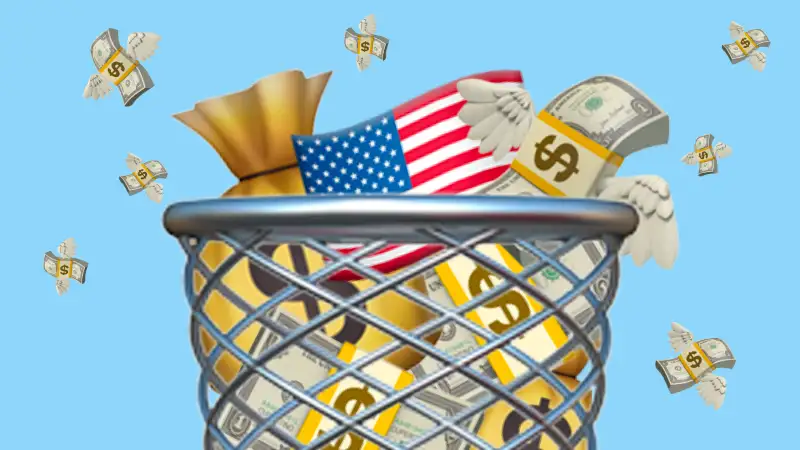 After a one-month pause, the Federal Reserve has again started hiking interest rates. And while the news is largely unwelcome by average Americans, it does have one silver lining: high-yield savings.
The average savings account APY (annual percentage yield) now stands at just 0.42%. But many banks are able to offer high-yield savings accounts with APYs of 4% or higher as a result of the Fed's year-long rate hike campaign.
Savings account APYs are variable, and financial institutions — most often smaller, online banks — are aggressive at raising their rates as Fed interest rates also rise. It's a way for these banks to be competitive and attract more customers.
For people eager to increase their savings, moving money to a higher-yield account can be an easy way to earn some extra interest. Yet new data shows that nearly 70% of middle-income earners have failed to make this shift, even in today's high-interest environment.
Bank customers missing out on high APYs
A new report published by Santander Bank shows that Americans have been slow to jump on more lucrative savings opportunities. It found that 68% of middle-income earners have not moved their deposits into higher yielding savings accounts.
This isn't to say these Americans aren't interested in high-yield savings; 93% of those surveyed said competitive rates are a highly important aspect of choosing a savings account. Many people gravitate toward simple, straightforward savings accounts too, as opposed to riskier options. About 2 in 10 respondents said they would prioritize putting a $50,000 inheritance into a high-yield savings account rather than investing it, paying off debt or using it to buy a home.
Rate hikes boost high-yield savings accounts
Savings account yields and interest rate hikes are inextricably linked. When the Fed raises interest rates, it allows banks to make their savings account yields more competitive.
In June, the Central Bank implemented its first rate hike pause since March 2022. Inflation was becoming less of a threat, and the decision was welcomed by Americans who were feeling a rate hike-fueled squeeze on mortgage rates, credit card APRs and more.
But the Fed has noted a rising cost-of-living crisis has not gone away. On Wednesday, it announced another rate hike, bringing interest rates up to the highest level in over two decades.
Savings yields are one of the few things that are positively influenced by Fed rate hikes. But why is it that so few Americans are taking advantage?
Inertia is a factor. It's simply a hassle to switch banks, and most people are hesitant to change. What's more, the payoff may not be that great, especially if your bank account is low as has increasingly become common after months of high inflation.
For example, if you have $1,000 in savings, the difference between an account paying a 3% APY versus one paying a 4% APY is only going to be $10 in added interest over a year. Of course, if your balance is bigger, you stand to gain more by moving money to an account with a high APY.
More from Money:
Health Care Providers Are Pushing Medical Credit Cards — Here's Why You Should Avoid Them
How to Earn 5% APY on Your Savings Right Now