Home Depot and Lowe's Just Launched Huge Labor Day Sales. Here Are the Best Deals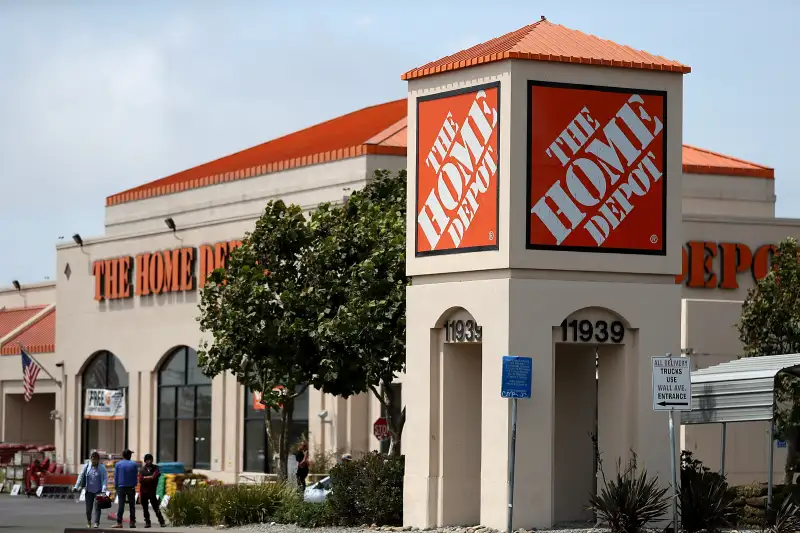 Justin Sullivan—Getty Images
Labor Day, the holiday weekend capping the summer season, is the perfect time to tackle a yard or home improvement project before the school year, colder weather, and more hectic schedules totally take over.
Luckily, virtually every holiday weekend is now accompanied with a big sale from the home improvement retailers Home Depot and Lowe's. Both have huge Labor Day sales in effect right now, and if you already have plans set for the weekend, take note that the discounts and special pricing generally last through Wednesday, September 5.
Here are the best deals at Home Depot and Lowe's right now — plus some terrific sales from Walmart and Sears as well.
Mulch
You still have time for that yard project while the weather is still warm. And with Lowe's charging only $2 per bag of mulch (down from $3.66) now through September 5, you can save some cash in the process.
Home Depot is matching Lowe's by also charging as little as $2 for a bag of mulch — for its Vigoro house brand, which comes in brown, black, or red and normally costs $3.33 per two-cubic-foot bag.
Lawn Supplies
Home Depot has 10% off Scotts Turf Builder Winter Guard, while Lowe's is discounting all Sta-Green lawn and garden products by 20%. For example, a bag of Sta-Green Weed and Feed Winterizer that normally costs $50 is $40 during the Lowe's sale, which lasts through September 5.
Patio Furniture
It's the tail end of the summer season, so naturally retailers are trying to unload summertime items that haven't already sold — especially ones that take up a lot of space inside stores and warehouses. That means it's the perfect time of year to find amazing deals on patio furniture.
Right now, Lowe's has up to 75% off a limited supply of patio furniture on clearance. For example, a Garden Treasures table normally priced at $70 is available for only $24, a savings of roughly 65%. Note that the selection varies widely by location, but you can search the inventory of your local store online.
Home Depot is advertising 30% off patio furniture, and sometimes the discounts are even bigger. We spotted a Valley Peak three-piece patio set for $199.50, which is 50% off the usual $399 price.
Walmart is also offering huge discounts on patio furniture during its Labor Day sale. Among the "rollbacks" and clearance deals is a Better Homes and Gardens seven-piece outdoor dining set on sale for $369, down from the normal price of $799.
Paints & Stains
Both home improvement chains have solid deals on paints and stains. Lowe's has rebates worth $10 to $40 on select paints, stains, and sealers, including products from brands like Valspar, Sherwin-Williams, and Rust-Oleum. Home Depot has basically the same promotion, with rebates of $10 on one-gallon cans, and $40 for five-gallon cans of many paints and stains.
Home Appliances
Shoppers can find deals on dishwashers, refrigerators, and other home appliances at almost any time of year. But holidays like Labor Day come with especially good promotions on these big-ticket purchases.
Home Depot and Lowe's are both advertising up to 40% off appliances. Among the deals is a Samsung 30-inch French door refrigerator on sale for $998, or 40% off the regular price of $1,664.
For that matter, retailers like Sears are hosting big appliances sales for the Labor Day holiday too. Sears is promoting Labor Day discounts up to 40% off appliances, plus an extra 10% off online orders with the code APPLIANCE10 at checkout — plus another 10% off for purchases over $399 made with a Sears credit card. One Kenmore 30-inch electric range is listed on sale at $430 (compared to $810 normally), and you'll pay even less by using that online promotional code and paying with a Sears card.
We've included affiliate links into this article. Click here to learn what those are.