Here's Why Home Shoppers Are Second-Guessing Their Plans to Buy in the Next Year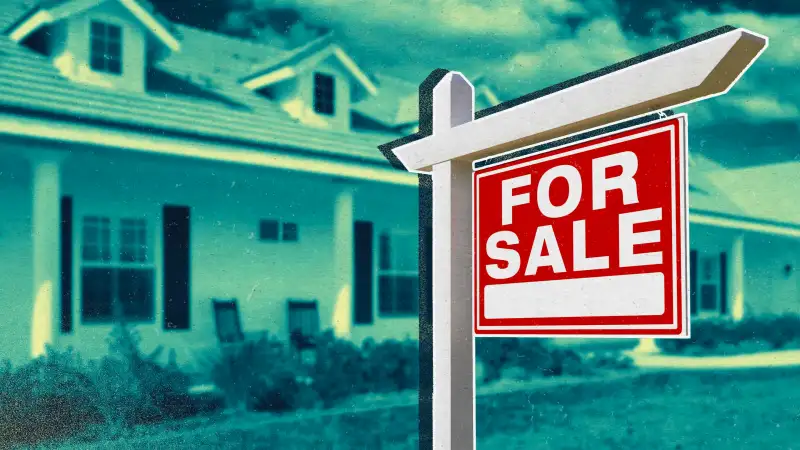 Prospective homebuyers aren't feeling very confident about purchasing a home in a market plagued by inflation and high mortgage rates, according to new research.
A survey from Realtor.com and research firm Censuswide found that while the majority of home shoppers still hope to make a purchase in the next year, they're also second-guessing their plans due to a variety of market conditions.
What's hurting homebuyer confidence
Only 7% of surveyed home shoppers say they aren't thinking twice about purchasing a house in the next year. Here are the market conditions causing prospective buyers to second-guess their plans to purchase homes, according to Realtor.com's survey:
Inflation (51%)
Rising interest rates (48%)
Rising home prices (46%)
A potential recession (37%)
U.S. politics (32%)
Rising gas prices (31%)
Geo-political unrest (22%)
Keep in mind
The real estate market hasn't been leaning in home shoppers' favor lately. One recent survey shows that nearly two-thirds of Americans looking to purchase a home are putting their plans aside until mortgage rates drop.
But Realtor.com says changing market dynamics could help shoppers to achieve their homeownership goals. The real estate resource site says that in May, home prices grew at the slowest rate in Realtor.com's records dating back to 2016, increasing by .9% year-over-year.
What's more, listed homes are staying on the market longer before selling, and home price growth is expected to continue cooling, according to Realtor.com. These factors should give buyers a bit of an advantage in a challenging market.
More from Money:
Devoting 30% of Your Income to Rent Is Becoming the Norm in the U.S.
9 Best Home Equity Loans of June 2023
As Home Prices Fall, These 5 Cities Are Offering Buyers Big Savings