Facebook Will Match Every Dollar You Donate to Harvey Relief Efforts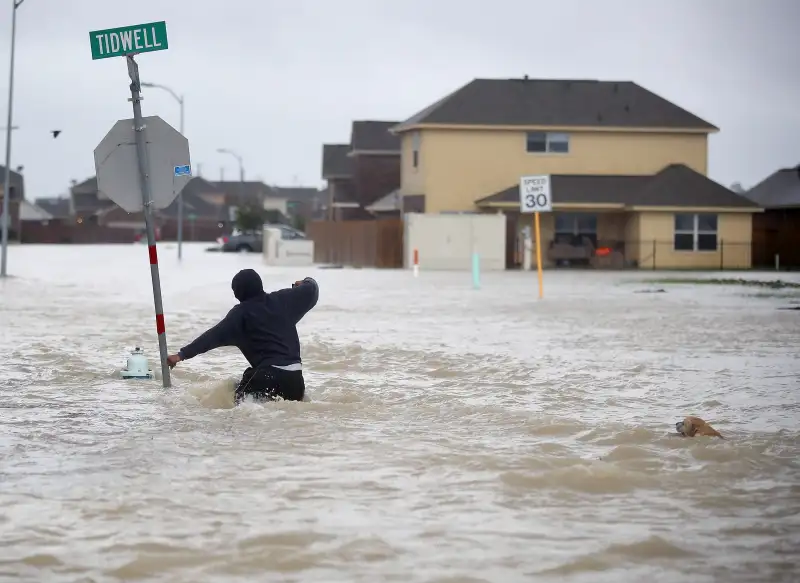 Facebook is matching every dollar raised, up to $1 million in total, for recovery efforts amid ongoing and devastating flooding in Texas as a result of Hurricane Harvey, now a tropical storm.
When users in the U.S. log on to Facebook, they will be greeted with a message offering the chance to donate to the Center for Disaster Philanthropy's Hurricane Harvey Recovery Fund. All donation fees will be waived, Facebook says.
Facebook users can choose to donate to individuals, like a small business owner from Port Arkansas, Texas, who lost her home and livelihood in the storm, or a couple from Houston who were rescued from their rooftop after their house was flooded.
Other major companies are also trying to help. The Walt Disney Company and Houston ABC affiliate KTRK announced plans to donate $1 million to the American Red Cross to assist in Hurricane Harvey relief efforts. Disney is also matching every dollar donated to the American Red Cross by its employees, according to Variety.
Harvey has resulted in at least 14 deaths so far, according to authorities. The flooding is expected to worsen as the storm continues to dump water on Texas and parts of Louisiana through the week.