Shopping for a Car Now Eats Up Nearly 15 Hours of Your Time, on Average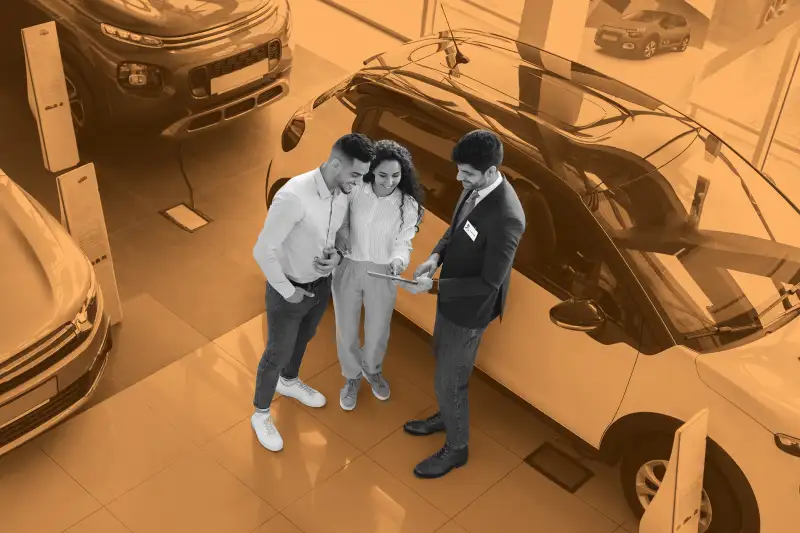 Shopping for a car is becoming a time-consuming marathon, and buyers are leaving the dealership much less satisfied with the experience, a new report says.
In 2022, the average car buyer spent 14 hours and 39 minutes researching, shopping and purchasing their vehicle, according to Cox Automotive, a research and consulting firm. That's an 18% increase from 2021 when buyers spent an average of 12 hours and 27 minutes going through the process.
What the research says
Based on a survey of 10,000 car shoppers and buyers, Cox found that customer satisfaction is decreasing: The share of buyers who were highly satisfied declined from 66% in 2021 to 61% in 2022.
Most of the decline in satisfaction came from the used vehicle market. While the share of new car buyers who were highly satisfied only dropped from 71% to 70%, the share of used buyers who were highly satisfied went from 65% to 58%.
The increase in the amount of time buyers spent going through the process was just one factor contributing to the decline in satisfaction. Limited inventory and high prices also made the experience more difficult, Cox reports.
Why it matters
Shopping for a car could always be a hassle, but it became a more laborious process for the average buyer last year, and the experience was less pleasant.
The average buyer spent an extra hour researching and shopping online, while also spending about 20 more minutes at the dealership.
Buyers cited limited inventory as one of the reasons they had to spend more time looking for cars. "In 2022, the shopping experience became less about finding the PERFECT vehicle and more about finding ANY vehicle," the report from Cox reads.
Fewer buyers are coming out of the purchasing process feeling good about the price they end up paying. As car prices hit new records in 2022, the share of buyers who were satisfied with their purchase price decreased from 63% to 48%.
Bottom line
Buying a car hasn't become just more expensive, it's also become a more frustrating and time-consuming process.
More from Money:
Gas Prices Are Back Above $3 in All 50 States
Buyers Are Getting Discounts on New Cars Again — but There's a Catch