How To Do a Nanny Background Check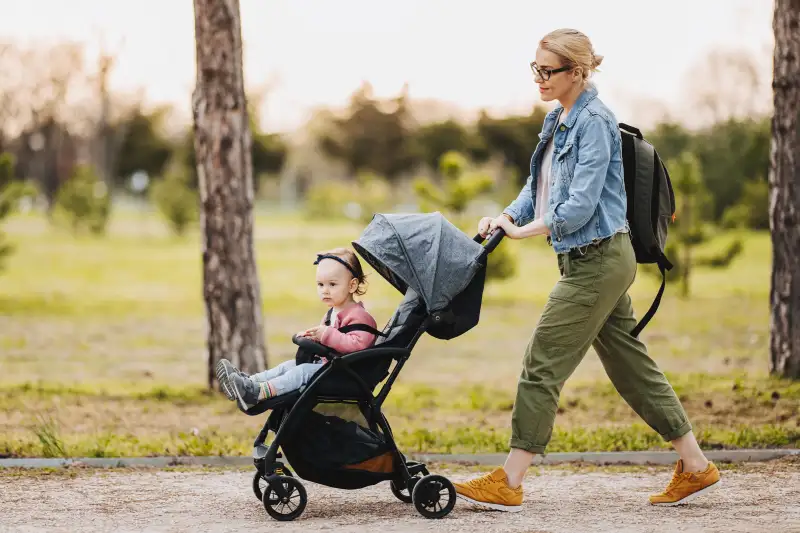 Your children mean the world to you, so when you need a nanny it's vital to choose one you can trust. A nanny background check can help you do just that. The process typically involves using a background check company and, depending on the searches you choose, you may be able to check a candidate's criminal records, driving history, education and past employment.
Keep reading to learn the steps involved in a nanny background check.
What is a nanny background check?
A nanny background check is a screening performed on a potential childcare giver that typically consists of county-level criminal records searches, sex offender status checks, previous employment verification and sometimes a motor vehicle records report.
Because a nanny is a prospective employee, however, this screening must adhere to certain legal provisions established by the Fair Credit Reporting Act (FCRA), a federal law that protects consumers' private information.
To start, you must get the candidate's signed consent before conducting the searches. There are also both state and federal laws dictating what can be shown in the report, how far back it can go and what should be taken into consideration when hiring, among other requirements.
Because of these legal intricacies, it's often best to hire an FCRA-compliant background check company to conduct these searches for you.
How to do a background check on a nanny?
While you can potentially do some of the searches yourself, there are quite a few reasons why you should have a background check company conduct the screening.
To start, these services will know the legal requirements applicable to your state along with the most effective search practices needed to get accurate information.
However, whether you hire a service or conduct searches yourself, the first step will always be the same: getting signed consent to conduct the searches.
Obtaining a signed authorization
As we mentioned above, you'll need to notify your candidate that you'll be running a background check and ask them to fill out (and sign) a background check consent form.
A background check service can provide you with the documentation to be filled out, which will provide both authorization to run the searches and the information needed to perform the background check, including name, any aliases, birth date, address and Social Security number.
You can also ask the candidate your own screening questions, which will let you know more about them. You can then compare their answers with the results of the background check to make sure they were forthcoming.
However, when you're preparing your list of questions, make sure you stay away from any potentially illegal questions, that is, questions that address candidates' race, gender, marital status, sexual orientation, religion or any other topic that could raise concerns of bias.
What types of searches should you conduct on a nanny?
Many FCRA-compliant background check companies have customized investigation packages meant for childcare providers. Others allow you to choose the searches you want to run specifically.
These are some of the most important searches you can run:
1. Criminal record searches and sex offender status
Criminal record searches on potential employees usually cover between seven to 10 years, depending on applicable laws and the position's salary range, among other factors.
These searches can uncover county-level arrests, felonies and sometimes misdemeanors in the counties where the candidate has lived for that period of time.
Another important step that these services might take — or that you might take yourself — is searching the National Sex-Offender Public Website (NSOPW) managed by the Department of Justice.
Searching this site is a wise step since this will let you know if someone is listed as a sex offender. Do note, however, that there are plenty of limitations to this registry and you should not rely on it as your only source of information.
2. Educational qualifications and certifications
If your candidate's education is important to the role, you could ask the background check service to verify their degree. The background check consent form should ask the candidate for their educational information.
When it comes to nannies, it's also important to check their child safety educational experience and certifications. If the background check service doesn't offer that, ask the candidate if they are certified in CPR, First Aid and water safety and, importantly, request evidence of such certifications.
3. Previous employment verification
Background check companies generally offer employment verification services. You can also do this yourself, but do note that some states limit the amount of information a former employer can provide about an employee.
If you decide to check references on your own, and your candidate provided you with a list of references and phone numbers, you could corroborate those numbers independently — a Google search should do the trick — to make sure they correspond to former employers.
4. Driving records check
Another important search to run is the Motor Vehicle Record (MVR) report. Background screening companies can obtain this report for you, provided they have signed authorization from the candidate. Note that this search will typically incur an extra cost.
However, if the nanny will be driving your children around, this report could certainly be worth the money. The report shows the subject's driving history, including citations, DUIs and accidents they've been involved in. These records could go back from three to 10 years, depending on the state.
If the background screening company does not provide this service, you could also ask the candidate to provide these records themselves. They could do so by requesting their own MVR from the Department of Motor Vehicles and paying a small fee.
What to do if adverse information is found in the background check?
Under the Fair Credit Reporting Act provisions, candidates have the right to see the results of their background checks if they request it.
They also have the right to dispute inaccuracies in the report and to know if information discovered during the searches kept them from getting hired.
This means that, if what you see in the background check report leads you to disqualify a candidate, you'll need to share that information with them and give them enough time to dispute any inaccurate findings.
Make sure to check out the FTC's guidelines for further information on the steps to take once a background check is complete.
Why is it important to run a background check on a prospective nanny?
While background checks are not infallible and they can't uncover everything about the subject of an investigation, performing your due diligence on potential caretakers can help mitigate the risk that can result from hiring an unqualified candidate.
Additionally, running background checks on a nanny can also give you information about their past and confirm that the information they gave you is true — all of which can paint a picture of just how trustworthy the individual is.
Summary of Money's How To Do a Nanny Background Check
Screening potential nannies can help you reduce the risk of hiring an unqualified candidate.
Background searches can give you information about the individual's criminal record, educational history, driving record and lifestyle.
It's important to remember, however, that as prospective employees, searches on nannies and other household workers should be conducted following the provisions of the Fair Credit Reporting Act and you must obtain a signed consent before investigating them.
Due to the legal intricacies involved, it's often a good idea to hire a background check firm to conduct these searches on your behalf.