Drive Your Dream Car This Summer Without Spending a Fortune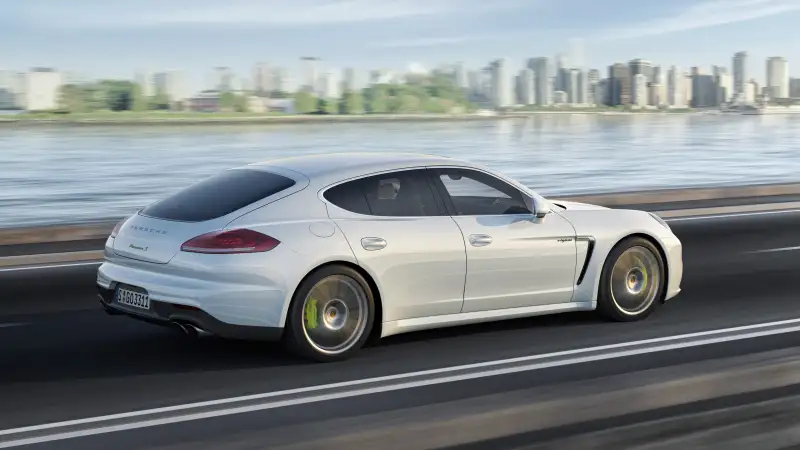 OK, free-ish. (See below—booking a room at a luxury hotel is required.)
When it comes to getting behind the wheel of a world-class sports car or luxury ride, it's handy if you have either a trust fund or a seven-figure salary. Or both, of course. But with a little creativity, along with the willingness to turn the keys back over to their rightful owner after your time at the wheel is up, you too can afford the opportunity to hit the gas and hug turns in the primo dream vehicle of your choice. Here are some suggestions for making the dream come true:
Do a Car Share—a Really Nice Car Share
Car sharing services such as Zipcar and RelayRides are often presented as affordable alternatives to owning a car, or renting via a traditional operator, for that matter. And while the peer-to-peer car sharing scene is dominated by basic, boring vehicles (2008 Camry anybody?), there are some genuine luxurious and sporty rides that average Joe owners are willing to rent to total strangers.
In California, several members of the Getaround car sharing service are willing to part with their Teslas at rates ranging from $25 to $100 per hour. RelayRides is also known to attract members renting out Teslas, BMWs, Mercedes, Audis, and at least one Porsche for somewhere between $99 and $299 per day. As for Zipcar, the world's largest car sharing membership operator, it tends to have vehicles like the Toyota Prius and Ford Focus, with the odd Audi A3 or MINI here and there.
Who's to say your dream car has to be a Porsche, right? But if it is …
Get a Porsche Free with Your Hotel Room
From spring through early winter, Porsche is pairing up with select hotels like the Four Seasons Chicago that are providing guests with an amenity way better than any terry cloth robe or mint on the pillow: It's a free stint behind the wheel of one of the world's great sports cars. Guests are welcomed to book a two-hour drive during their stay in a choice of a Porsche Panamera S E-Hybrid, 911 Carrera S Cabriolet or Cayenne GTS, at no additional charge.
Driving itineraries are being suggested by another partner in the program, Forbes Travel Guides, in order to maximize opportunities for scenic views and the chance to put the gas pedal to the floor. Porsche Destination Drives, as the program is being called, is available to guests at the Four Seasons Chicago from June 14 to July, and the famous Grand Del Mar in San Diego from July 26 to August 23. After that, the Porsches move on to hotels in San Francisco and Scottsdale to wrap up the tour.
Snag a Super Deal on a True Supercar
Gotham Dream Cars, which has 38 locations around the country, has a number of different driving packages that let customers take the wheel of an exotic car. And since its drives are all on tracks, speedsters can indeed drive these cars like they were meant to be driven—in excess of 100 mph. The least expensive package is the Dream Car Sprint, which consists of three laps around an autotcross rack and normally costs $249. With a deal posted at Travelzoo, though, you'll get the same package in your choice of a Ferrari F430 or Lamborghini Gallardo for $125. Lookout for Groupons in your area too; they've been known to pop up with a price of $99 for the Dream Car Sprint package.
Rent One from, Like, a Rental Car Company
Big rental car brands such as Hertz and Enterprise have locations devoted strictly to high-end luxury and sports car rentals, and the rates may be cheaper than you imagine. In southern California, for instance, Enterprise charges around $200 per day for cars like the Audi A5 convertible, BMW X5, and Chevy Camaro SS convertible. A Porsche Boxster goes for around $250 daily, and a Corvette rents for roughly $350. If that's too rich for your blood, a much smaller rental car agency, the discount outfit Sixt, works with some luxury and sports models, including muscle cars like the Ford Mustang and Chevy Camaro, and show vehicles from Cadillac (Escalade), Mercedes, and BMW, with rates starting in the $55 to $60 per day range.