How to Watch the 2019 Oscars Online for Free Tonight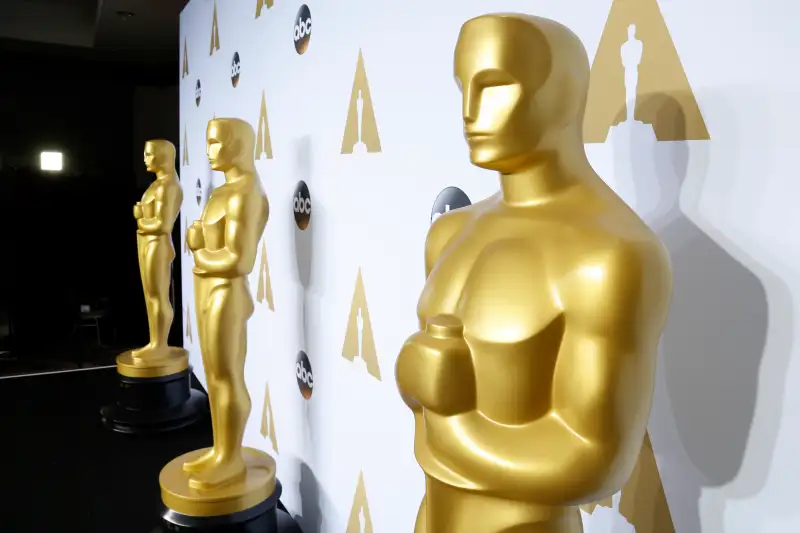 Kurt Krieger - Corbis—Corbis via Getty Images
The 2019 Oscars air live on Sunday, February 24. That's today!
Roma and The Favourite are tied for the most 2019 Oscar nominations (10), and they both received nods in the Best Picture category, alongside Black Panther, BlacKkKlansman, Bohemian Rhapsody, Green Book, A Star Is Born, and Vice.
Who is the Oscars host this year? Well, after announcing in December that Kevin Hart would be hosting the Academy Awards 2019 ceremony, controversy erupted as a series of homophobic tweets and statements from Hart surfaced online. Hart apologized and stepped down as host.
Since then, there have been plenty of rumors about who might host the 91st Academy Awards on Sunday instead of Kevin Hart, but the show is set to take place with no official host. In lieu of one main host, there will be a "host" of different presenters, including Barbra Streisand, Michael B. Jordan, Michael Keaton, Helen Mirren, Chadwick Boseman, Samuel L. Jackson, Melissa McCarthy, Paul Rudd, and Jason Momoa.
Here's all the information you need it you want to know how to watch the 2019 Oscars — online or on TV, for free.
When Do the 2019 Oscars Start?
The Oscars live broadcast starts at 8 p.m. ET, and the ceremonies are airing on ABC. If you have satellite or cable TV, your package probably includes local affiliates of the major networks, including ABC, CBS, NBC, and Fox. All you need to do to watch the Oscars on TV is find your local ABC station.
It's also easy to watch the Oscars if you don't have cable. All you need is a digital antenna. A digital antenna works similarly to an old-fashioned "rabbit ears" antenna, in that it will pull in signals of nearby affiliates of major over-the-air TV networks, including ABC.
Today's HDTV antennas let you watch unlimited network TV for free, in hi-def no less, though the exact list of channels you receive varies based on where you live, the strength of your antenna, and where the antenna is situated in your home. You can buy a decent HDTV antenna for about $25, and it's super easy to hook up to a TV.
How to Live Stream the 2019 Oscars for Free
In addition to a traditional TV broadcast, ABC is providing a 2019 Oscars live stream available at abc.com and the ABC app. Be aware, however, that these Oscar live streams are free only if the services are available in the region where you live — and only if you log in with a participating pay TV account.
If you don't have cable or another pay TV subscription, you can still watch the Oscars live online for free tonight by registering for a free trial with a live-streaming TV service that includes ABC in its bundle of channels.
Streaming TV services such as Fubo TV, Hulu Live, DirecTV Now, PlayStation Vue, and YouTube TV include ABC and other local broadcast TV channels in their packages, alongside dozens of other "pay TV" channels that can be viewed from a smart TV, laptop, or any connected device. The base cost for these packages starts at $40 to $45 per month, but each service offers a free trial that lasts about a week.
So, if you want to watch the 2019 Oscars online for free, you could sign up for a live-streaming TV free trial and tune in tonight. Afterwards, you will have several more days to try out the service before determining if you want to become a paying subscriber.
If you ultimately decide you don't want to pay for a live-streaming TV package, remember to cancel before the free-trial period ends. If you miss the deadline, you'll be charged in full for the first month's service.
We've included affiliate links into this article. Click here to learn what those are.