How to Watch the Yankees vs. A's MLB Wild Card Game Online for Free Tonight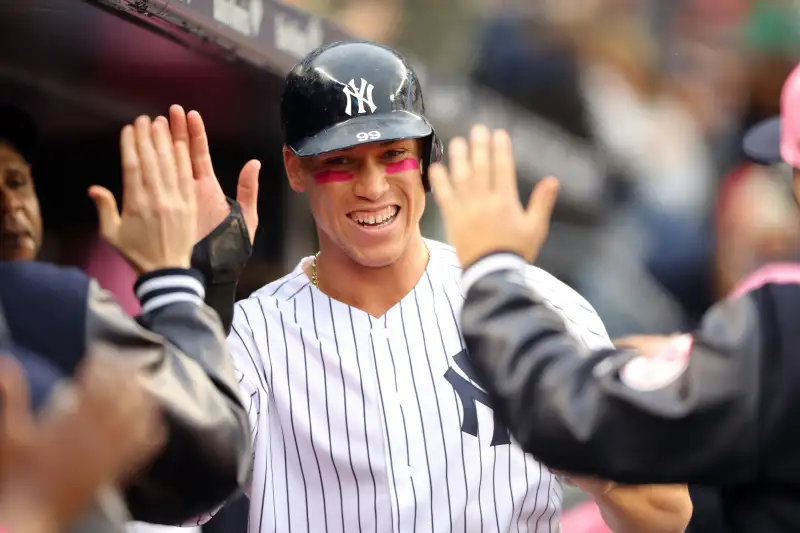 Alex Trautwig—MLB Photos via Getty Images
The Oakland Athletics vs. New York Yankees MLB Wild Card game tonight is a one-game playoff to determine which team will face the Boston Red Sox in the American League Division Series.
Both the A's and the Yankees had strong regular seasons, ending the year with 97 and 100 wins, respectively. Whoever wins tonight's American League Wild Card game will move on to play the Boston Red Sox – who won an MLB-high 108 wins in 2018 – in a best-of-five series that starts on Friday, Oct. 5.
The starting pitchers for the Athletics vs. Yankees game are Liam Hendriks for the A's and Luis Severino for the Yankees. The game is being played at Yankee Stadium, and the betting odds say that the home team Yankees are the favorite to win.
Here is everything you need to know about watching the MLB American League Wild Card game today — including ways to watch the A's vs. Yankees game for free online.
What Channel Is the Yankees Game On Tonight?
First off, what time does the Athletics vs. Yankees game start? The first pitch is scheduled for 8:08 p.m. ET, and the national TV broadcast is being handled by TBS.
TBS is a pay channel included with most satellite and cable TV packages. If you are wondering how to watch the Yankees game on TV, it's as simple as finding TBS — assuming you have a TV package that includes that channel.
If you want to live stream the A's vs. Yankees Wild Card game for free on a tablet, connected TV, or other device, you can watch TBS live online on its website, or on the TBS app. But after a brief free preview, you'll have to log in with a pay TV provider account to watch the A's vs. Yankees game. Read below if you don't have a pay TV account and want to live stream the MLB Wild Card game tonight for free.
How to Watch the Yankees Wild Card Game for Free if You Don't Have Cable
Many cord cutters have shifted their viewing from cable TV to streaming TV services — which offer dozens of pay channels online, generally with fewer fees and lower prices than cable. Live streaming TV services also come with free trial periods for new subscribers. The arrival of the Yankees vs. A's game and the 2018 Major League Baseball playoffs in general may provide you with a good excuse for checking out one or more of these services.
The streaming TV services Fubo TV, Hulu Live, DirecTV Now, PlayStation Vue, YouTube TV, and Sling TV all include TBS in their base packages. And they all give access to stream TBS and dozens of other channels free of charge by way of five- to seven-day free trials for new subscribers.
So if you're a new subscriber, you could sign up and watch the A's vs. Yankees game tonight for free online on TBS, and then still have a few more days to check out the service. Streaming TV packages generally start at $25 to $45 per month — prices vary on the service and what channels are included — after the free trial period ends. Just remember to cancel it before the free trial is over if you don't want to become a paying subscriber.
Also, if you're trying to figure out which streaming TV service is best, take a close look not only at the prices but what channels are included. For example, sports fans should take special notice that Fubo TV, which is the streaming service most squarely focused on sports content, does not include ESPN in any of its packages. So you won't be able to use a Fubo TV subscription to watch ESPN programming like "Monday Night Football," "Sports Center," or any of the MLB playoff games broadcast on ESPN.
Can I Listen to the Yankees Game on the Radio?
Yes, the Wild Card game tonight is being broadcast on the radio for free with no subscription required. The radio stations with the A's vs. Yankees game include WFAN in New York City, 95.7 FM in Oakland, and various ESPN Radio stations around the country.
We've included affiliate links into this article. Click here to learn what those are.