You Can Get $1.50 Ice Cream Cones at Baskin-Robbins All Day Today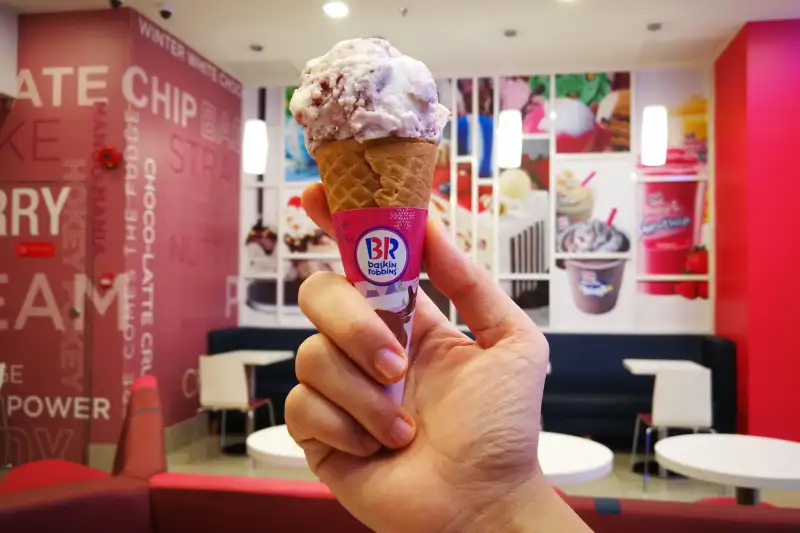 What are the best ice cream deals? Obviously, they're the promotions featuring totally free ice cream cones. But cheap ice cream deals, like this Saturday's special at Baskin-Robbins, aren't too shabby either.
From 11 a.m. to 9 p.m. this Saturday, March 31, participating Baskin-Robbins locations around the country are selling $1.50 ice cream cones. At that price, you get a single scoop of any flavor you like—toppings and additional scoops cost extra.
Baskin-Robbins calls this deal the "Celebrate 31" promotion, riffing on the ice cream chain's famous 31 flavors. That's why it's being held on the 31st of March. Baskin-Robbins offered the same $1.50 deal two months ago, on January 31.
While we don't know anything official, our guess would be that there will be a few more $1.50 ice cream deals at Baskin-Robbins this year—specifically, on 31st of May, July, October, and December.
There are also some days for free ice cream on the horizon. Ben & Jerry's will host its annual free cone day on Tuesday, April 10, 2018, and Haagen-Dazs' ice cream giveaway is a month later, on Tuesday, May 8.