In-N-Out Sues DoorDash for Delivering Its Food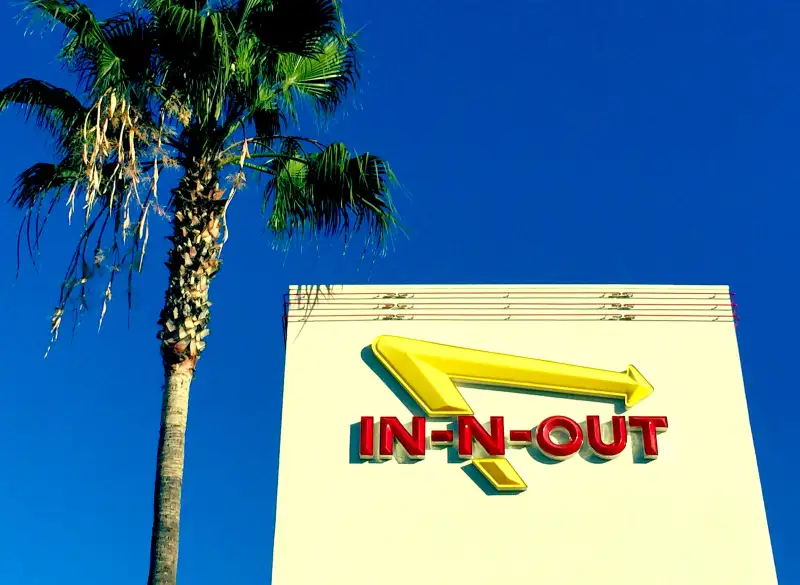 Moment Editorial/Getty Images
You would think In-N-Out would be happy that food delivery service DoorDash brings its burgers to consumers who don't feel like leaving the house, but it isn't at all. In fact it's decided to sue.
According to TechCrunch, the burger chain famous for its "Animal Style" burgers—with lots of secret sauces and toppings—objects to the delivery startup's delivering its food because the chain won't have control over its food safety or delivery drivers conduct. The lawsuit also objects to DoorDash's unauthorized use of its logo on the site, which it In-N-Out says implies that the food purchased would have the same quality.
In-N-Out, which famously doesn't freeze its meat, contacted DoorDash in April, and the CEO complied and stopped delivering. But apparently in July, it put a fake In-N-Out logo up and resumed delivery. After multiple follow-up letters, a lawsuit was filed.
In addition to the concerns In-N-Out cited, other restaurants have been unhappy with huge markups—Eater noted that a "burrito panini" that normally cost $15 was listed for $21.95.
DoorDash, which has been in trouble for being cagey about the relationships between the service and restaurants, told Eater last week that it would remove offerings if a restaurant objects. Perhaps with the huge demand for In-N-Out, DoorDash made an exception.
Read Next: How to Get a Free Starbucks Holiday Beverage This Weekend