Ivanka Trump Supporters Have Made Her Perfume the No. 1 Fragrance on Amazon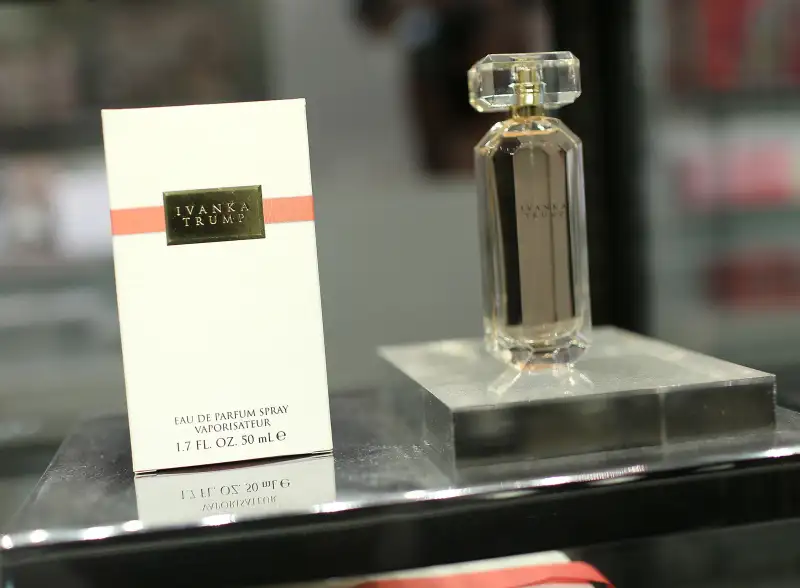 Many Ivanka Trump products appear to be suffering, with stores pulling them from shelves and online stores due to lack of popularity.
But at least one piece of the Ivanka empire is still popular: her fragrance.
Refinery 29 reports that her Eau de Parfum Spray, which goes for $46.99, is now the No. 1 top seller in Amazon's women's perfume category. A $15 roll-on version holds the No. 3 spot as of Tuesday morning.
The fragrance has a nearly perfect 5-star review—which appears to be driven by a rush of recent sales. Out of 102 verified purchases, 72 have come since Feb. 7. There are an additional 855 reviews from unverified purchases.
"I bought this right after Nordstrom took off Ivanka's line; Using my action, I just wanted to voice my voice to resist against the bullying behavior and the manipulation of the 'crying babies'," wrote a review by the name of Firefly. "For the years to come, I will never spend a penny at Nordstrom for their stupidity to get involved in politics."
"Love this scent on my girlfriend. Smells like.....VICTORY!!!" wrote "Kindle Customer."
Amazon has not yet commented.
We've included affiliate links into this article. Click here to learn what those are.