Jeff Bezos Just Reached Another Huge Money Milestone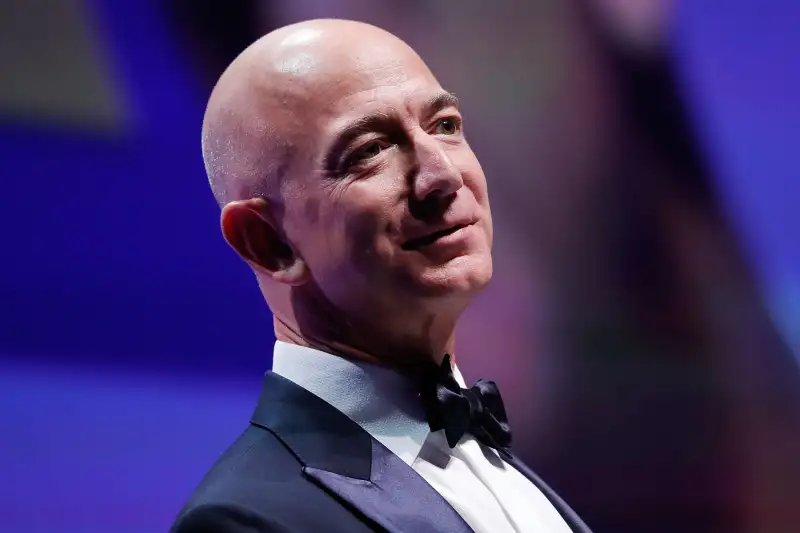 It's been an incredible year for Jeff Bezos.
In October, Bezos cemented his position as the world's richest person. And just last week, after a nearly 20% projected increase in Amazon's Black Friday sales, he became the first person to reach $100 billion in net worth since Bill Gates did so in 1999.
This week, the Amazon founder and CEO reached another milestone.
According to Bloomberg's billionaire index, the 53-year-old has made $35.7 billion year-to-date, more than anyone else in 2017. That's $9.9 billion more than the next guy on the list, Evergrande group chair Hui Ka Yan in China, and $10.2 billion more than Facebook's Mark Zuckerberg.
Amazon shares have climbed more than 54% this year, as investors continue to see almost unlimited potential for the company's growth.
In a note ahead of Amazon's re:Invent conference this week, a Goldman Sachs analyst said he thinks Amazon's current stock price, now at $1,197, could rise 20% by year's end—meaning Bezos is likely to become even wealthier before the year's end.
It's been a banner year for American tech titans: Zuckerberg, Google's Larry Page, and Oracle's Larry Ellison have each made more than $10 billion in 2017. Zuckerberg is now just a few billion dollars away from surpassing Warren Buffett as the world's third-richest person.