All the People Who've Made $10 Billion or More This Year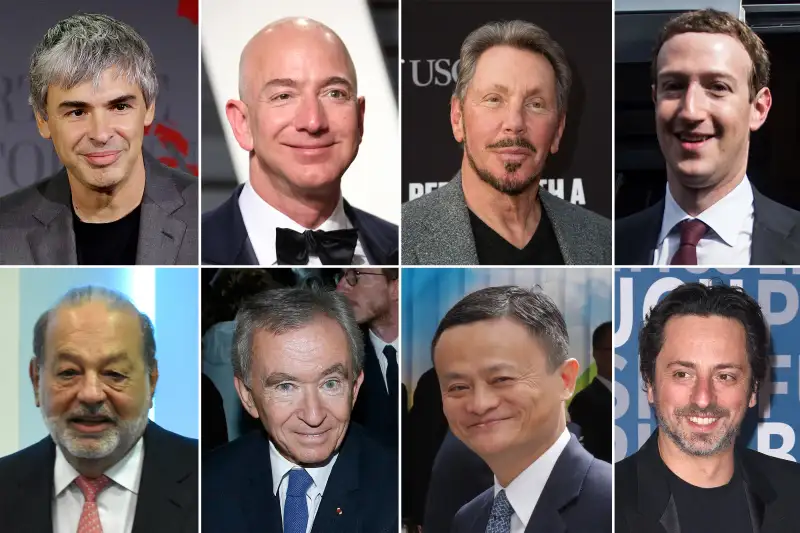 According to a new UBS/Pricewaterhousecoopers report, the world's billionaires have seen their net worths climb by more than $900 billion in the past year, collectively topping a mind-boggling $6 trillion.
Thanks to Bloomberg's billionaires index, we can see the individuals benefitting most from this surge. There are 14 on Bloomberg's list who have already made more than $10 billion through October (and, of course, the year is not over).
Combined, these billionaires have seen their net worths climb $224.5 billion this year so far.
The demographics of the list are fairly uniform (all but one, Chinese heiress Yang Huiyan, are men) — but there are only five Americans, representing just four companies (albeit giant ones).
Here are the 14, with how much they've made year-to-date according to Bloomberg:
14. Francois Pinault (founder, Kering): Up $10.8 billion (net worth $25.8 billion, 29th in the world)
13. Sergey Brin (co-founder, Google): Up $10.9 billion (net worth $50.1 billion, 10th in the world)
12. Carlos Slim (chairman, América Móvil): Up $11.3 billion (net worth $61.1 billion, 6th in the world)
11. Larry Page (co-founder, Google): Up $11.4 billion (net worth $51.3 billion, 9th in the world)
10. Yang Huiyan (majority shareholder, Country Garden Holdings): Up $11.4 billion (net worth $19.5 billion, 46th in the world)
9. Jack Ma (founder, Alibaba): Up $12.7 billion (net worth $46 billion, 14th in the world)
8. Larry Ellison (founder, Oracle): Up $14.4 billion (net worth $56 billion, 8th in the world)
7. Wang Wei (founder, S.F. Express): Up $14.7 billion (net worth $19.4 billion, 47th in the world)
6. Pony Ma (co-founder, Tencent): $14.8 billion (net worth $35.6 billion, 21st in the world)
5. Mukesh Ambani (CEO, Reliance): Up $17.2 billion (net worth $40 billion, 20th in the world)
4. Bernard Arnault (chairman and CEO, LVHM): Up $19 billion (net worth $58.2 billion, 7th in the world)
3. Mark Zuckerberg (co-founder, Facebook): Up $25.4 billion (net worth $75.4 billion, 5th in the world)
2. Jeff Bezos (founder, Amazon): Up $28.5 billion (net worth $93.8 billion, 1st in the world)
1. Hui Ka Yan (chairman, Evergrande): Up $33.4 billion (net worth $40.8 billion, 19th in the world)
The top-5 richest people in the world are now:
5. Mark Zuckerberg: $75.4 billion
4. Amancio Ortega (founder, Zara): $77.2 billion
3. Warren Buffett (chairman, Berkshire Hathaway): $81 billion
2. Bill Gates (co-founder, Microsoft): $88.7 billion
1. Jeff Bezos: $93.8 billion