How Jeff Bezos' Net Worth Hit $100 Billion With a Boost From Black Friday
Money is not a client of any investment adviser featured on this page. The information provided on this page is for educational purposes only and is not intended as investment advice. Money does not offer advisory services.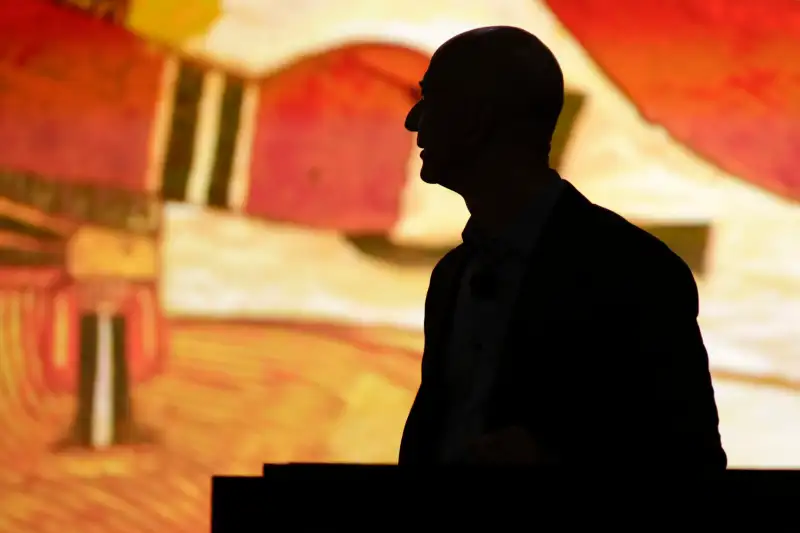 Jeff Bezos, the founder and principal shareholder of Amazon, has become the first person in the 21st century with a net worth over $100 billion thanks to a Black Friday boost to Amazon's stocks.
Bezos' wealth reached $100.3 billion on Black Friday, according to Bloomberg. The $2.4 billion increase from Bezos' previous mark of $97.9 billion makes Bezos the second to reach the $100 billion milestone since Bill Gates in 1999.
Bezos briefly overtook Gates in October to become the world's richest man after a spectacular year that saw his net worth climb from around $60 billion to over $100 billion, according to Bloomberg's Billionaires Index.
Bezos, whose mother gave birth to him when she was a teenager, came from a tough background to found Amazon in 1994. The company started life as a bookseller but quickly grew to become what Bezos affectionately calls "the everything store," surviving the burst of the dot-com bubble and expanding across the globe.
Amazon has seen its most impressive growth, however, in the last three years. At the end of 2014, its stock price was hovering around $300. It is now the fourth largest company in the United States.
In June, Amazon announced it bought Whole Foods for $13.7 billion. The company plans to use the acquisition to expand Amazon into groceries, one of the last lucrative area of retail it has yet to fully conquer.
Bezos is also seeing promising advancements in his dream to fund humanity's first outpost on Mars. His space company, Blue Origin, last year launched its first reusable rocket. Bezos has said in the past that humanity's future is not on Earth.
On Nov. 6, Bezos sold one million shares in Amazon with its stock at a record high, netting himself a cool $1.1 billion in cash. He maintains a 16.4% stake in the online shopping giant, according to Bloomberg.
New statistics released this month by the Institute for Policy Studies revealed America's three richest men — Bezos, Microsoft founder Bill Gates and investment magnate Warren Buffett — have the same amount of wealth as the poorest 160 million people in the U.S.
The same report found that America's 25 richest people together hold over $1 trillion dollars, the same wealth as 56% of the U.S. population.