Jeff Bezos Is Already $40 Billion Richer This Year—While the Typical Amazon Worker Has Made Just $12,000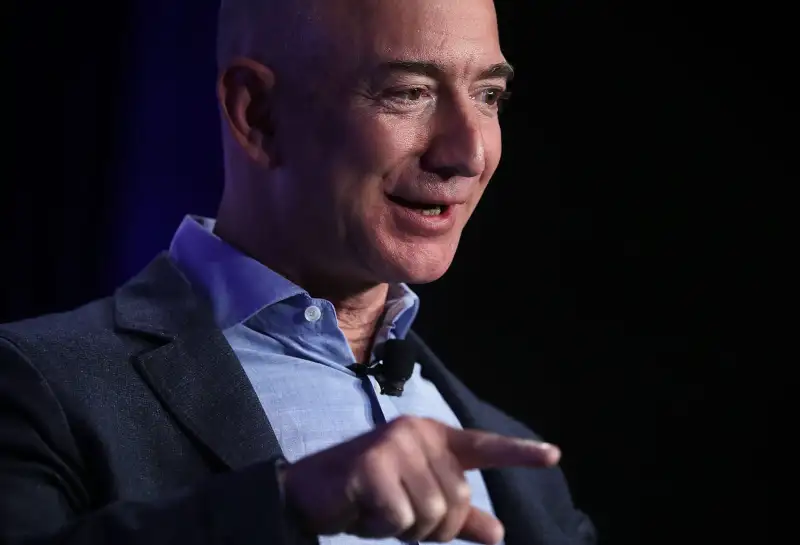 Amazon founder and CEO Jeff Bezos had a pretty amazing 2017: Bezos became the world's richest man when his net worth, which is based mostly on the soaring price of Amazon stock, rose $40 billion through the course of the year. (His base salary is actually quite modest: $81,840 a year.)
Yet 2018 is shaping up to be an even better year for Jeff Bezos's fortune. On Tuesday, while the stock market pushed Amazon shares to yet another record high, Jeff Bezos's net worth crossed the $140 billion mark for the first time, according to Forbes. Bezos started 2018 with a net worth around $100 billion, so he is up more than $40 billion so far this year.
In other words, Jeff Bezos's wealth has increased as much in slightly over five months as it did for all 12 months of 2017.
Jeff Bezos's net worth has climbed in rapid-fire fashion as Amazon stock prices have soared, rising from roughly $1,200 at the start of 2018 to nearly $1,700 per share in intraday trading today—an increase of about 40%. Bezos's wealth theoretically increased $10 billion within the first two weeks of the year, and he was up $30 billion by early March—at which point, according to our calculations, Bezos was making an insane $230,000 per minute.
Meanwhile, the median Amazon employee's salary in 2017 was $28,446. During the first five months of this year—when, again, Jeff Bezos saw his net worth rise $40 billion—that median-earning Amazon worker worldwide has made around $12,000 before taxes, assuming salaries have stayed more or less the same this year.
Here's another way to look at the staggering amount of money Jeff Bezos has made so far in 2018. Amazon has an estimated total 566,000 employees worldwide. If the company CEO decided to pass along his $40 billion in increased net worth in 2018 to his workers, each of them would get about $70,000—which is more than twice the median Amazon employee's salary.
This article has been updated to add Bezos's salary and clarify that average worker pay is a worldwide figure.