Jeff Bezos Beats Warren Buffett for the Billionaire Bronze Medal
Money is not a client of any investment adviser featured on this page. The information provided on this page is for educational purposes only and is not intended as investment advice. Money does not offer advisory services.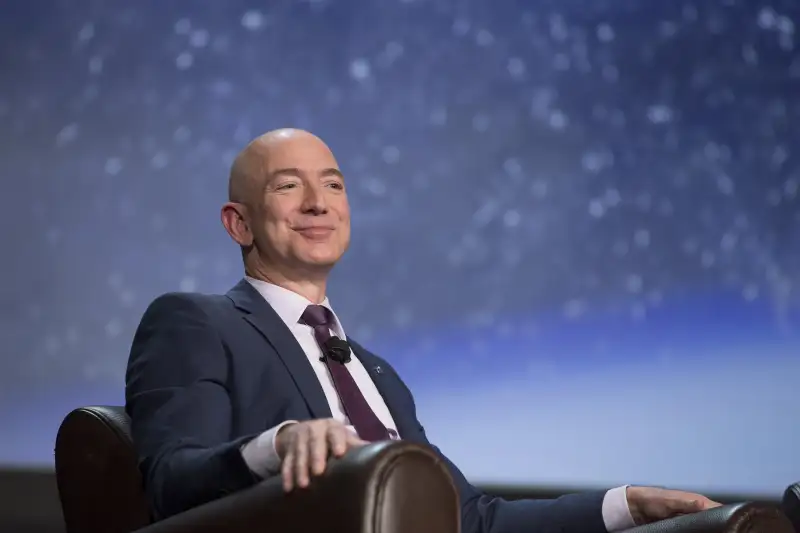 Bloomberg—Bloomberg via Getty Images
Battles for brain and brawn aside, the battle over billions is all shook up as the ranking of the world's richest people has shifted.
Amazon's Jeff Bezos, founder and CEO of the absolutely dominating e-commerce behemoth, is now the third-richest person in the world, trailing Microsoft co-founder Bill Gates and Zara founder Amancio Ortega, Forbes reports. Bezos bumped Berkshire Hathaway CEO Warren Buffett from the top three to spot number four, followed by Facebook founder Mark Zuckerberg.
Bezos' bump on the rich list is a result of Amazon's stock price increase Thursday, following a strong earnings report. As of 5PM Thursday, Bezos' net worth was $66.5 billion, up $2.6 billion from the previous day. He's now worth about $1.5 billion more than Buffett.
While Buffett may be trailing in the battle for billionaire bragging rights, his fall to fourth isn't because his businesses were suddenly less lucrative. The stock market legend has donated more than $26 billion to various charities since 2006, nearly $3 billion of which was donated in the last month and accounted for the ranking drop.
Read More: 10 Numbers That Show How Amazon Is Absolutely Dominating
Buffett seemingly has a bit of fun giving his money away, too. In February, the Oracle of Omaha said he would give $1 million a year to the Berkshire employee who correctly predicted the first two rounds of the 2016 NCAA tournament—for the rest of that person's life.
Buffett also took a hit after the historic Brexit vote to leave the EU in June. Financial services research firm KBW estimated that Buffett's Berkshire Hathaway lost $800 million (on paper, at least) because of the market slump immediately following the vote, in addition to the billions he lost from other equity holdings shook by the referendum's decision.