Seinfeld Is Selling Some of His Vintage Porsche Collection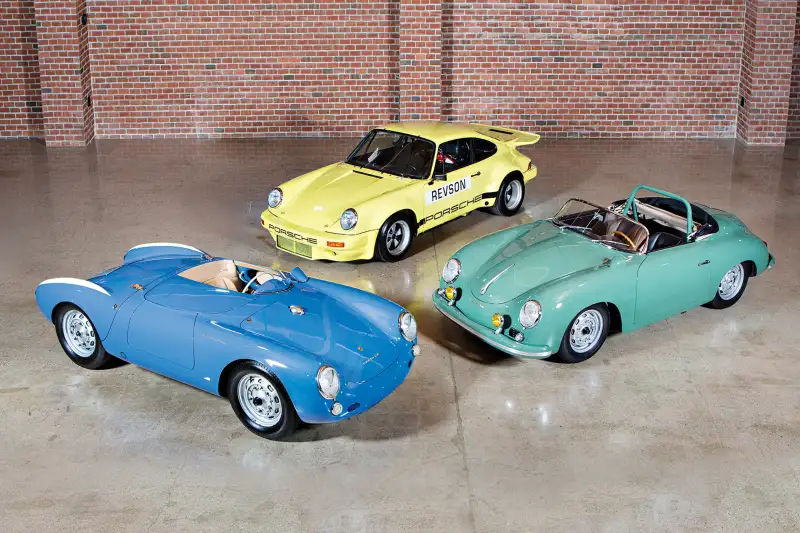 Brian Henniker—courtesy Gooding & Company
The comedian Jerry Seinfeld is preparing to say goodbye at auction to at least some of the classic Porsches in his esteemed collection.
According to a press release from Gooding & Company, which is managing the auction to be held March 11, 2016, at Amelia Island in Florida.
"I've never bought a car as an investment," Seinfeld said in a statement. "I don't really even think of myself as a collector. I just love cars. And I still love these cars. But it's time to send some of them back into the world, for someone else to enjoy, as I have."
Gooding has not said how many cars of Seinfeld's cars will go up for auction —the comedian has always been famously cagey about the total number, according to classiccars.com—but the press release did reveal three specific cars that have been released as a sample of what will go on the auction block. They are:
A 1955 Porsche 550 Spyder valued at between $5 million and $6 million.
A 1958 Porsche 356 A 1500 GS/GT Carrera Speedster valued at between $2 million and $2.5 million.
And a 1974 Porsche 911 Carrera 3.0 IROC RSR valued at between $1.2 million and $11.5 million.
"Jerry's keen eye for significant Porsches," said David Gooding, President of Gooding & Company, in a statement, "the care and pride he takes in maintaining his spectacular collection and his enthusiasm and passion for the Porsche marque, makes this one of our most thrilling sales in our company's history."