All the Jobs Lost During the Pandemic Will Be Back by This Summer: Report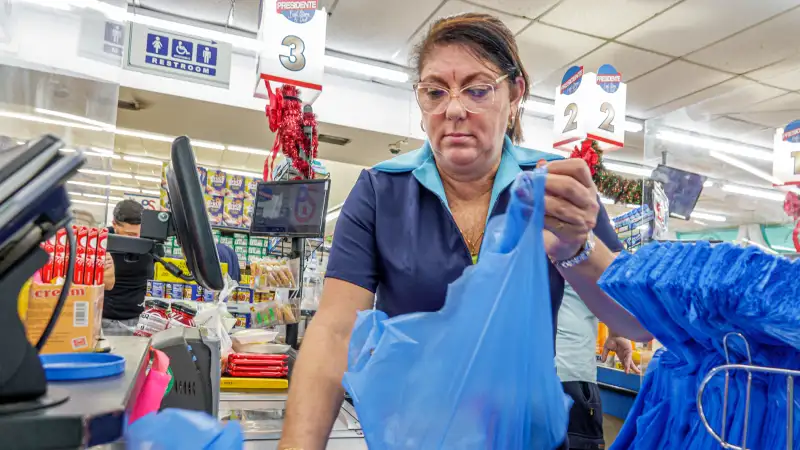 The pandemic destroyed a whopping 22 million American jobs, but as demand for workers soars a full recovery is expected soon.
A new report from Fitch Ratings predicts that the labor market will have recovered all the jobs lost during the pandemic by the end of the summer — a little more than two years after the enormous losses in 2020. In comparison, it took the jobs market more than six years to recover the jobs lost during the Great Recession.
The United States has been adding jobs at what Fitch calls a "remarkably steady pace" each month since the labor market bottomed out. In March 2022 (the most recent month for which data is available), the total number of employed workers in the United States (excluding farm workers) grew to just shy of 151 million. That's only 1.6 million less than payroll levels in February 2020, just before the crisis began.
The national unemployment rate is now 3.6%, down from a peak of 14.7% in April 2020. Before the pandemic hit, the unemployment rate was 3.5%.
Jobs in the leisure and hospitality, professional services and retail industries saw some of the largest growth in March, according to the Bureau of Labor Statistics (BLS).
Hiring is expected to remain strong for the near future. Job openings in March stood at 11.5 million, according to new data released Tuesday by the BLS. That's the highest level since December 2000.
Fitch's report reflects a labor market that has been radically transformed by the pandemic. Workers, many of whom are leaving undesirable jobs to seek higher pay and more employee-friendly conditions as part of the Great Resignation, have more leverage than ever.
Earlier this year Federal Reserve Chairman Jerome Powell described the situation as a "historically tight labor market," with record-high job openings and a dozen states posting all-time low unemployment levels.
States with fastest job growth
This rapid recovery hasn't been equally distributed across the country. Thirteen states including Florida, Texas and Arizona have already recovered all jobs lost during the pandemic, according to Fitch, and the unemployment rate has dropped below pre-pandemic levels in 27 states.
Other states are lagging behind. Hawaii and Louisiana have yet to recover 70% of the jobs lost at the peak of the pandemic, Fitch found. The report also describes "acute labor shortages" in a number of states including Nebraska, Utah and Indiana, where there are three job openings for every unemployed person.
Fitch notes that those labor shortages have helped drive wages up in many states, and that is especially true where the shortages are most acute. Over the last year, wage growth has been highest (10%) in New Mexico and lowest in Hawaii (0.2%), with the median growth in all states hovering at roughly 6.5%.
That's not necessarily great news: An inflation rate of 8.5% means that workers are effectively falling behind unless they get a bigger raise than that.
More from Money:
Higher Wages Alone Won't Stop Millennial Workers From Joining the Great Resignation
Two-Thirds of Workers Who Quit Their Jobs Don't Have Another One Lined up
Execs Want You to Return to the Office — Even if They Get to Stay Home
Rates are subject to change. All information provided here is accurate as of the publish date.