How the Former Billionaire Known as 'Catwoman' Went Bankrupt With $0 in Her Bank Account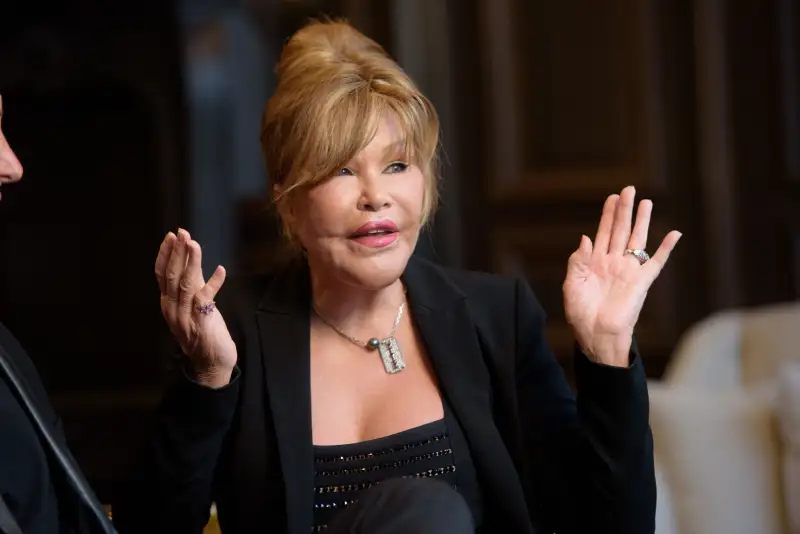 New York City socialite Jocelyn Wildenstein was once worth billions — but now her fortune has vanished.
Wildenstein, whom the New York City tabloids dubbed "Catwoman" because of her unusual feline look, filed for federal Chapter 11 bankruptcy protection in May. According to The New York Post, she listed her Citibank account balance as $0 in the filing. The 77-year-old Switzerland native says she's now getting by on just $900 a month in Social Security payments.
"I am not employed and my only income is Social Security," Wildenstein said in an affidavit. "I often turn to friends and family in order to pay my ongoing expenses."
Debts in the Millions
One thing that may help her out: She's sitting on millions of dollars in property. She listed assets of $16.39 million against $6.38 million in liabilities, and her holdings include a sprawling apartment valued at $11.75 million in the Trump World Tower in Manhattan, plus a 2006 Bentley now worth $35,000, according to her filing.
Her debts, however, are steep. They include more than $300,000 owed to various lawyers and law firms. And she owes $4.6 million on her apartment, which is currently in foreclosure, according to court papers.
Bankruptcy lawyer Douglas Pick, a partner at New York's Pick & Zabicki, had been representing Wildenstein, but he tells Money that he and his firm have withdrawn as counsel for the socialite. "There are many reasons," he says of the decision to end the relationship. (Wildenstein's current attorney, Michael Venditto at Reed Smith, didn't return a request for comment.)
Grant Lamos IV—Getty Images
$1 Million-a-Month Spending Habits
It's been quite a fall for Wildenstein, who won a reported $2.5 billion in a divorce settlement in 1999, when she split from the late billionaire art dealer Alec Wildenstein. Both their relationship and their divorce were fiendishly covered by the press. In a Vanity Fair feature, she revealed that while together, they spent about $1 million a month. Her lavish purchases reportedly included a $350,000 Chanel dress and $10 million in jewelry.
She also ran up a ridiculously high phone bill of $5,000 a month — which was possible in an era that didn't include such perks as "free talk and text."
Wildenstein's tremendous settlement almost two decades ago seems to have mostly disappeared. But she alleges that her money woes aren't a result of overspending, but rather problems with the trust she got in her divorce. She told The New York Post that her trust was "guaranteed" by a Diego Velázquez painting that turned out to be a forgery, as well as a Cézanne artwork that was valued at less than expected.
"I was as surprised as anyone because there's a lot of things involved," Wildenstein said to the newspaper of her bankruptcy filing, adding that she plans to sue her trust to receive her rightful compensation.
But the story gets a little murkier, according to her former lawyer.
"I never received any answers to my inquiry as to why a lawsuit was never commenced based on the appraisals of what subsequently was determined to be an alleged forged artwork," Pick says.
Adding to her current issues, she and her fiance, Lloyd Klein, recently faced charges of assault over alleged fights between the two.
Wildenstein has long been a tabloid fixture thanks to her feline features accentuated with plastic surgery. But in a rare recent interview with Paper magazine, she dismissed public questions about her appearance.
"I have nothing to prove," she said. "In the end, I don't care."