All the Places You Can Get Free Admission During July 4th Week With Military ID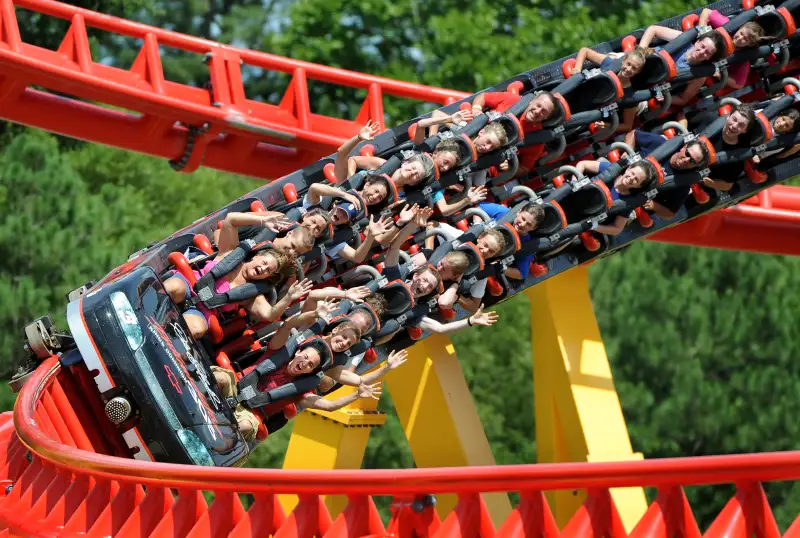 The Washington Post—The Washington Post/Getty Images
The Fourth of July 2018 is just about here. Independence Day is a day celebrating the birth of our nation — and also one for remembering and thanking all of those who have sacrificed to keep our country safe.
As a small way to thank members of our armed services, fun attractions all over the country are giving free admission to retired and active members of the military, both on and around Independence Day. July 4th has become a day that guests with military ID can enjoy a day of leisure with their families for free at theme parks, zoos, museums, and more.
What's more, the July 4th freebies sometimes extend to family members of our men and women in service, and the free admission deals are sometimes available long before and after July 4 itself. Here are all the details on the best military admission deals and freebies this week.
Veterans and military can go to the SeaWorld site WavesofHonor.com and book free admission for themselves and up to three guests to Busch Gardens and SeaWorld locations. Free tickets are available now through July 4, 2018, for SeaWorld Orlando, SeaWorld San Antonio, SeaWorld San Diego, Busch Gardens Tampa Bay, and Busch Gardens Williamsburg.
Show military ID at California's Great America theme park, and you'll get free admission on July 4th, plus up to six additional tickets at the discounted price of $23.99 each.
Retired and active military with ID get free admission to the Cedar Point amusement park in Ohio on July 4, and up to six friends or family members receive discounted admission ($44). First responders with ID, including those who work as paramedics, police officers, firefighters, and 911 dispatchers, get the same deal: free admission on July 4, plus the right to buy up to six additional admissions for $44 each.
From July 1 to 4, when you show a valid military ID at Dorney Park in Pennsylvania, you'll get free admission and up to six other tickets at the discounted price of $29.
Active and retired members of the military with ID get free admission at the Kings Dominion theme park (in Virginia) from June 30 to July 8, 2018, and at Kings Island (in Ohio) from July 1 to 4. Discounted tickets are available for family members as well.
Aquariums and Zoos
Many zoos and aquariums around the country, including the Cincinnati Zoo, the Columbus Zoo and Aquarium, the Birmingham Zoo, the Zoo Atlanta, the Kansas City Zoo, and the Lincoln Children's Zoo in Nebraska, offer free admission with military ID on and around July 4th.
The Columbus Zoo and Aquarium, for instance, has free admission for retired and active members of the military, and their families, from June 30 through July 8. The Zoo Atlanta, meanwhile, gives free admission to active and retired members of the military with ID on Wednesday, July 4, plus $4 off general admission for up to four other guests.
Check your local zoos and aquariums to see what kind of military discounts are available on Independence Day — and any other day.
Free Admission Long Before and After July 4th
In some cases, it's not necessary for veterans and active-duty military to go during July 4th week to get free admission. Legoland Florida, for example, will give you free admission with military ID any day of the year. Mystic Aquarium in Connecticut has a special deal giving free admission to guests with military ID throughout the entire month of July, plus discounted admission for dependents.
And, as we've reported in the past, the Blue Star Museums program gives military families free admission to museums and cultural attractions all summer long: