How to Live Stream 'Monday Night Football' Games for Free Throughout the 2018 NFL Season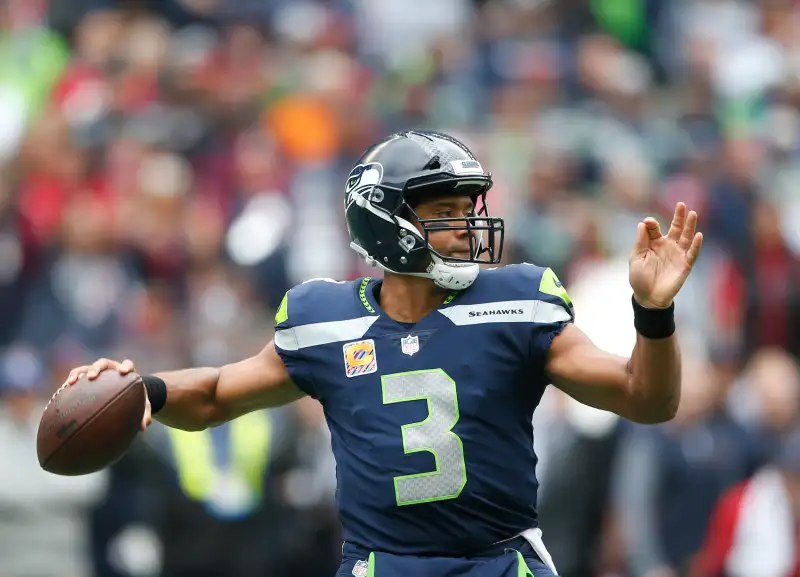 Otto Greule Jr—Getty Images
[This guide for how to live stream NFL games for free is from 2018. While these methods may still work, check out our 2019 version of how to watch NFL games for free here.]
All "Monday Night Football" games, including tonight's Seahawks vs. Bears matchup, are broadcast on ESPN. That's a pay TV channel, of course. But it's still possible for nearly all fans to watch "Monday Night Football" for free tonight and every Monday during the 2018 NFL season. You can even watch the Seahawks-Bears game if you don't have cable or another TV or live streaming service that includes ESPN.
As we reported in a previous story covering how to live stream NFL games free, the 2018 season marks the first time that fans can stream their locally broadcast games, as well as nationally televised matchups — including "Sunday Night Football" on NBC and "Monday Night Football" on ESPN — by using the NFL App:
This season, you can also live stream the same selection of NFL games on mobile devices with the Yahoo Sports app.
So all you have to do to live stream "Monday Night Football" for free is download either the NFL App or the Yahoo Sports app and tune in from your preferred device.
Tonight, during the 2018 season's second "Monday Night Football" broadcast, the game pits the Seattle Seahawks vs. the Chicago Bears.
What Time Does "Monday Night Football" Start?
Kickoff for the "Monday Night Football" Seahawks-Bears game is scheduled for 8:15 p.m. ET, on ESPN. The game is being played at Soldier Field in Chicago, and the Bears are 3.5-point favorites to win.
Again, to watch "Monday Night Football" online for free, you can use either the NFL App or Yahoo sports app as explained above.
How to Live Stream ESPN for Free
If you'd like to watch ESPN online for free in general for a few days, many live streaming TV services include the sports-focus pay channel in their packages. They all have free trial periods of about a week available to new subscribers.
You can watch "Monday Night Football" online for free — and all ESPN content, for that matter — with streaming TV services such Hulu Live, DirecTV Now, PlayStation Vue, Sling TV, and YouTube TV.
(Fubo TV, the sports-focused streaming TV service, does not include ESPN, so you can't use it to watch "Monday Night Football" broadcasts.)
The monthly rate for a basic package that includes ESPN with these services ranges from roughly $25 to $40. You'll be charged if you don't cancel the service by the time the free trial period ends. So remember to cancel if you don't want to become a paying subscriber.
We've included affiliate links into this article. Click here to learn what those are.