A New Low-Fare Airline Called Level Flies From California to Spain for Only $149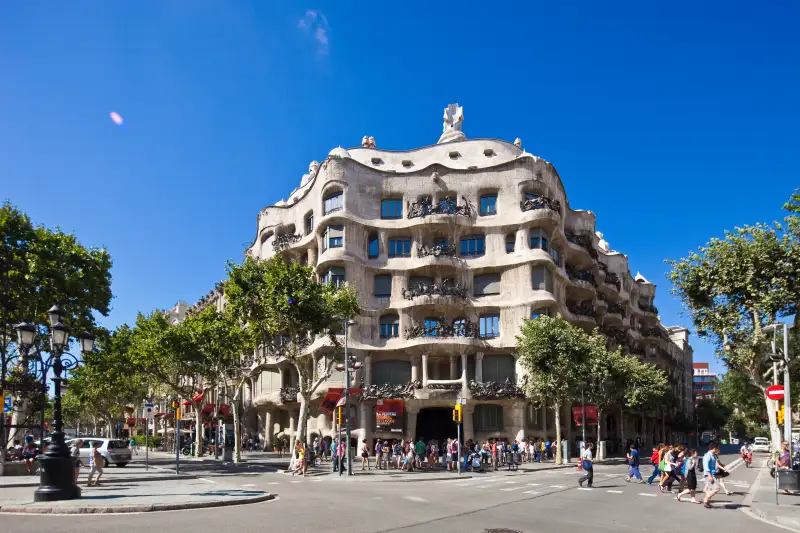 GARDEL Bertrand / hemis.fr—Getty Images/Hemis.fr RM
Global travelers, rejoice. We are in a golden age for low-fare flights to Europe. Hot on the heels of an expansion of routes from discount upstarts Norwegian Air and WOW, a new airline is launching with cheap transatlantic flights to one of Europe's most popular destinations: Barcelona.
Level is a new carrier set to take off in June with flights starting for as little as $149 on routes between Barcelona and Los Angeles and Oakland, Calif., as well as Punta Cana and Buenos Aires.
The International Airlines Group (IAG), which owns large international carriers such as Aer Lingus, British Airways, and Iberia, is introducing Level as its new budget alternative. At first, passengers booking with Level will actually fly on Iberia-branded planes, and the only European airport with Level flights will be Barcelona, but the company "will look to expand its flights from other European cities," an IAG press release stated.
Level service kicks off with two flights a week from Los Angeles (Thursday, Sunday) starting June 1, and three flights a week from Oakland (Friday, Sunday, Tuesday) as of June 2. While the airline is advertising rates as cheap as $149 each way, we couldn't find any dates available this summer at those prices. It was possible, however, to book round trips in June and July for around $700, including all taxes and fees.
And it wasn't too difficult to find round trips from Los Angeles to Barcelona available in October for the dirt cheap total price of $298. Most travelers would be happy paying that much (or that little) for a trip from Los Angeles to New York, let alone for a return voyage all the way from California to Spain.
Before booking with Level or any other low-fare airline, be aware that many basic amenities normally included with transatlantic flights may cost extra. Like WOW Air and Norwegian Air, Level charges additional fees to economy class passengers for things like meals, seat selection, Internet service, and checked baggage. So factor these extra charges in when you're figuring out which airline truly represents the best overall value.