Texas Urology Clinic Offers a Vasectomy Special for March Madness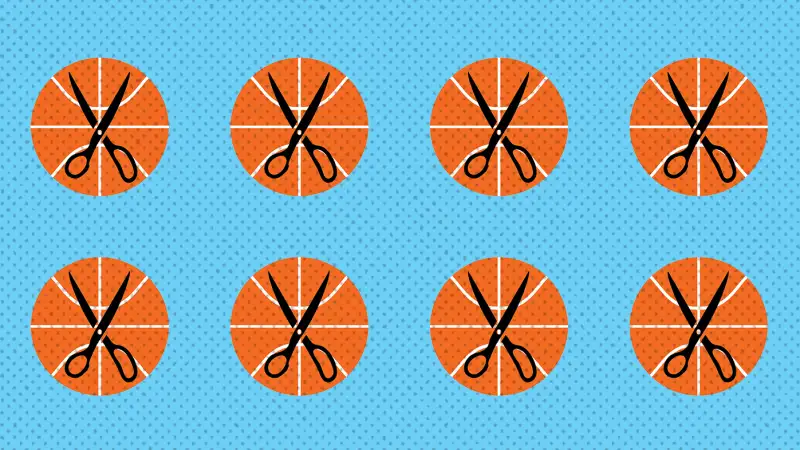 Photo illustration by Sarina Finkelstein for Money; Getty Images (2)
Vasectomies have a very low risk of complications, as long as you take three days off after the procedure. So why not be strategic about it and time the procedure for an opportune time?
That's the rationale behind "Vas Madness," a discount vasectomy promotion run by a Texas-based clinic called Urology Team.
Dr. Richard Chopp ("Yes, that really is my name," he told me with practiced good humor) and his five-urologist team perform about 70 vasectomies during the NCAA mens basketball tournament each year—most of them in the run-up to a big roundball weekend.
They did about 20 yesterday in anticipation of this weekend's four "Elite Eight" games that will land teams in the elusive Final Four.
The promotion idea was hatched about 10 years ago. "We're just sitting around one night talking about the practice and we thought why don't we have some type of a deal during the NCAA tournament," explains Chopp. "So we put together a deal: Three or four of us will do vasectomies at a cut rate price a couple times a month during those periods. We just make it a fun deal."
Fun is indeed the operative word. Many patients arrive in a group. "It's not uncommon that two or three guys who are all buddies to have vasectomies together," Chopp says. "Of course, the wives think it's crazy and fun and so everybody's having a good time. A lot of laughter."
The recommended three days of strict rest and immobility is a legitimate medical precaution with a record of minimizing complications—not a ruse for guys to miss work or beg off household chores to watch sports. Timing it for the NCAA Tournament just increases the odds that Chopp's patients will follow his orders.
The promotional price of $595 is about a third off the regular $900 cost. Vasectomies are usually covered by health insurance plans, but Chopp says most of his patients pay cash. "It's cheaper than going through the insurance most of the time," he explains. "And a lot of the younger guys who've already had their kids don't have health insurance."
In addition to the discount, patients get a swag bag full of tournament info, a copy of the latest Sports Illustrated, some bags of frozen peas to control inflammation at the "operative site," and a t-shirt that reads "I've been 'Chopped' at Urology Team."