McDonalds Is Giving Away Free Coffee This Week. But You Have to Be a Really Good Person to Get One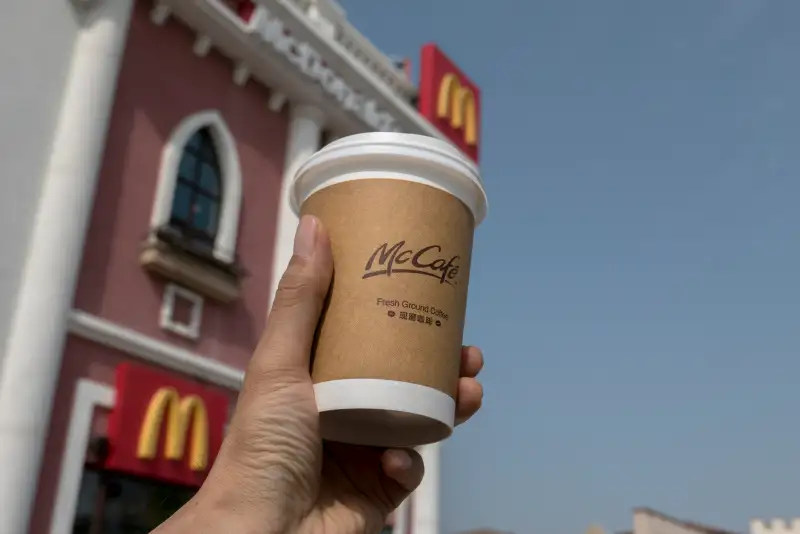 Zhang Peng—LightRocket via Getty Images
We hope you've been doing good deeds — because that should increase the likelihood that you'll get free coffee at McDonald's this week.
To celebrate the 10th anniversary of McDonald's McCafe coffee in America, McDonald's is rolling out a unique "Pay It Forward" promotion — or rather, it's a "McCafe It Forward" deal, in McLanguage.
Here's how the McDonald's free coffee deal works. On Wednesday, August 21, McDonald's will give out 500 special cards at its restaurants to customers who are doing good things in their communities.
If you wind up with a "McCafe It Forward" card, you can present it at McDonald's and get a free small coffee — hot or iced coffee, your choice — anytime from Wednesday through Friday, August 23.
After you use the card, you're supposed to pass it on to someone else who does good things and is deserving of a free McDonald's coffee. It could be your spouse, or a nice coworker, or the person behind you in line at McDonald's. Whoever gets the card is supposed to show it at McDonald's for a free coffee, and then pass it on again to someone else.
It's hard to say how many free coffees McDonald's will wind up giving away while the "McCafe It Forward' deal is happening. But it's likely McDonald's will be giving away thousands, and perhaps tens of thousands, of free coffees.
If you miss out on free McDonald's coffee this week and are bummed about not getting any freebies, be sure to put National Coffee Day on your radar. It takes place on September 29 every year (National Coffee Day 2019 falls on a Sunday), and it's a day when tons of restaurant chains — including McDonald's, Dunkin', and Krispy Kreme — offer all customers free coffee and other special deals.
On National Coffee Day, you won't need a special card (or even be a particularly good person) to get free coffee.