Here's How Much America's 2019 Measles Outbreak Is Costing Us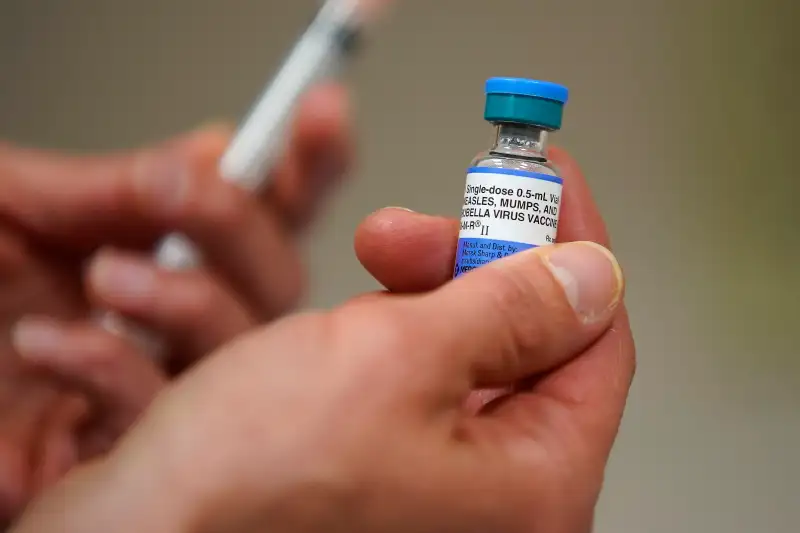 The U.S. is suffering the biggest measles outbreak in 25 years, and the costs of battling the disease that was "eliminated" in 2000 are adding up into the tens of millions.
The Centers for Disease Control (CDC) has confirmed 704 cases of measles in the U.S. from the start of 2019 through April 26. Though that period of time only represents one-third of a year, it's the highest total of individual measles cases in America in any year since 1994.
Measles has surfaced in 22 states in 2019, and the vast majority of people diagnosed with measles this year have not been vaccinated.
The CDC recommends that children receive two doses of the MMR vaccine (measles, mumps, rubella), starting when they are 12 to 15 months old, and most health insurance plans cover MMR and other recommended vaccines at no cost to the patient. That's right, for most people, the measles vaccine is free.
While 94% of American parents vaccinate their children as recommended, an estimated 100,000 children under age 2 are unvaccinated, the New York Times reported.
The reasons why parents don't vaccinate their children vary: Some are poor and unaware of the need for vaccinations, while others choose to not vaccinate kids for religious reasons or because they have bought into the debunked myths that vaccines cause autism or other medical problems. In many cases, the people who aren't vaccinating their children are rich and well-educated "helicopter parents" who opt out of vaccine recommendations for "philosophical" reasons.
However, it isn't necessarily rich people who are being diagnosed with measles. The recent outbreaks have tended to arise in close-knit communities whose members are known for traveling overseas in countries where measles is much more common than in the U.S. There was a big measles outbreak in Minnesota in 2017 among Somali immigrants, and over 600 cases of measles have been confirmed in 2018 and 2019 in parts of New York that are home to large Orthodox Jewish families.
How much do these measles outbreaks cost the United States? It's impossible to pinpoint an exact amount. But the costs are often substantial, not only for tests and treatments of patients with measles, but also due to the need for additional staffing at hospitals and health departments, plus quarantining in some cases.
Minnesota officials said that the measles outbreak of 2017 cost the state at least $1 million, while Washington state said that it spent over $1 million dealing with measles just in the first two months of 2019. The costs are much higher for measles outbreaks on a national scale: Researchers say that the 2011 outbreak, when there were 16 separate outbreaks and 107 confirmed cases of measles, cost state and local health institutions somewhere between $2.7 million to $5.3 million.
The circumstances behind each measles diagnosis are different, so it is also difficult to come up with a precise cost for each case of measles. But the CDC estimated that two individual, unrelated measles cases in Denver a couple years ago wound up costing a total of more than $68,000. Dr. Nathaniel Smith, the director of the Arkansas Department of Health, said this week that a single case of measles probably now costs health services somewhere in the neighborhood of $50,000.
If we were to extrapolate using that figure, the 704 cases of measles currently confirmed in the U.S. would be costing our health institutions over $35 million. Even if that's an overestimate, it would seem like the measles outbreak of 2019 will easily cost the U.S. tens of millions of dollars.
What's more, these figures don't even incorporate the costs to the affected families, who are being hit the hardest. Not only must they deal with children or other family members being sick, they are likely facing huge out-of-pocket expenses from high-deductible insurance plans, plus the possibility of lost wages if they do not have sick leave at their jobs.