Here's the Median Net Worth for Every Age Group — How Do You Compare?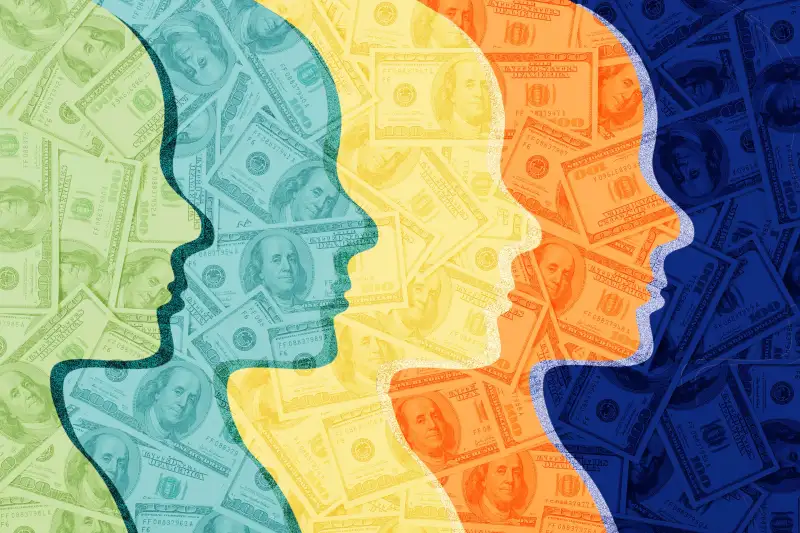 Booming home prices, stimulus relief and stock growth contributed to a huge jump in Americans' net worth from 2019 to 2022.
Accounting for inflation, median household net worth grew by 37% — the largest three-year increase ever documented by the Federal Reserve.
The new report from the Fed provides the first complete look from federal government data at how household net worth changed during the pandemic. Breakdowns based on age, race and education level make it possible to see how you stack up compared to others.
While some groups fared particularly well in terms of wealth growth, "increases in both median and mean net worth were near universal across different types of families," the report said.
Real median net worth increased from $141,100 to $192,900 over the three-year period. The 37% increase is more than double the largest previous jump since the Fed began tracking this data in 1989 — an 18% increase from 2004 to 2007.
Why the net worth of American households surged
Income increased 3% during this three-year period after adjusting for inflation, but Americans' net worth boomed for other reasons as well.
The median net housing value soared from $139,100 in 2019 to $201,000 in 2022 as home prices skyrocketed in a low-interest rate environment, according to the report.
More Americans are investing: The share of households with direct stock ownership increased from 15% in 2019 to 21% in 2022, and many investors were rewarded as stock indexes posted double-digit gains during this period.
Stimulus checks and other pandemic-era initiatives like expanded unemployment benefits lifted up Americans' finances. Government relief, along with other factors like people staying at home, helped many Americans save up during the early stage of the pandemic, according to the report.
The Fed reports that Black and Hispanic Americans had the largest net worth gains, though racial wealth gaps remain massive.
And in terms of real net worth, the rich got much richer from 2019 to 2022: For households in the top 10% of the wealth distribution, median net worth grew from $3.01 million to $3.79 million.
Here are breakdowns of real median net worth by demographic and the percent increase over the three-year period:
Median net worth by age
Less than 35: $39,000 (+143% from 2019 to 2022)
35-44: $135,600 (+28%)
45-54: $247,200 (+27%)
55-64: $364,500 (+48%)
65-74: $409,900 (+33%)
75 or more: $335,600 (+14%)
Median net worth by race
White non-Hispanic: $285,000 (+31% from 2019 to 2022)
Black or African American non-Hispanic: $44,900 (+60%)
Hispanic or Latino: $61,600 (+47%)
Other or multiple race: $132,900 (+54%)
Median net worth by education level
No high school diploma: $38,100 (+60% from 2019 to 2022)
High school diploma: $106,800 (+24%)
Some college: $136,500 (+33%)
College degree: $464,600 (+30%)
More from Money:
Is Long-Term Care Insurance Worth It?
What's the Best Country for Retirement? The U.S. Isn't Even in the Top 20
7 Best Roth IRA Accounts of 2023