This Rare Mickey Mouse Memorabilia Is About to Hit the Auction Block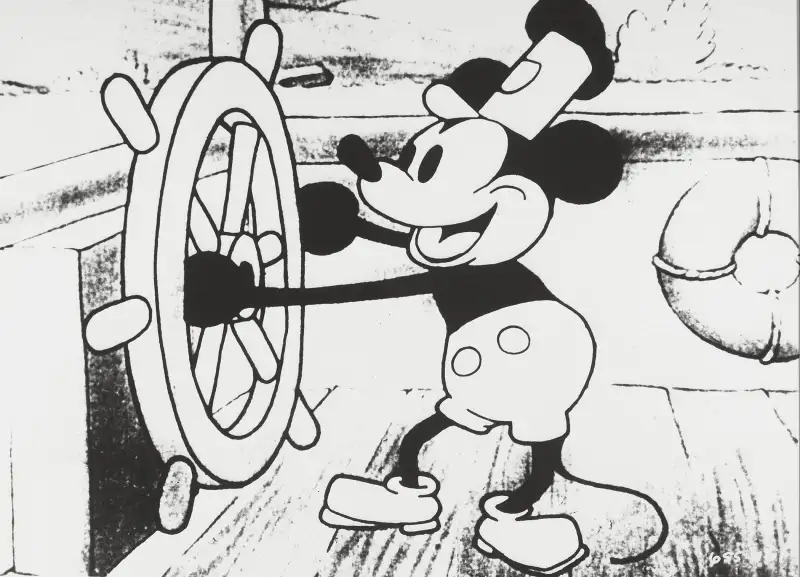 Walt Disney Pictures—Newscom
Love Disney memorabilia? Then get ready to break out your checkbook, because nostalgia doesn't come cheap. One of the first Mickey Mouse dolls ever made, which is hand-signed by Walt Disney, is expected to fetch up to $50,000 when it goes up for auction next month.
It's part of a larger cache hitting the auction block on June 18 from Van Eaton Galleries in Sherman Oaks, Calif., the Orlando Sentinel reported. In addition to the doll, Mickey and Minnie Animated Old King Cole Window Displays are expected to sell for anywhere between $50,000 and $75,000. A complete Kem Weber designed Disney Studio office, complete with an animator's desk, "airline chair," closet and floor lamps is estimated to go for anywhere from $60,000 and $80,000.
For more modest spenders, several early original drawings of Mickey Mouse cartoons "Steamboat Willie" and "Plane Crazy" are valued between $4,000 and $6,000. The original acetates for the first soundtrack to "The Jungle Book" are expected to fetch a price between $1,000 and $2,000.
Van Eaton Galleries will also host an exhibition of historic memorabilia starting May 25. "This collection and the people that have collected it are beyond extraordinary," Mike Van Eaton, co-founder of Van Eaton Galleries, told the Sentinel. "I am not aware of any other auction which has recently taken place that features such rare and sought-after Disney memorabilia."
The collection can be viewed online starting May 20, at www.vegalleries.com/collecting disney.
Mickey Mouse items aren't the only memorabilia that fetch a high premium. Items from the Star Wars franchise, which is also owned by Disney, command lofty prices from diehard fans. Princess Leia's famous slave bikini costume, for instance, has sold for as much as $96,000 at auction, while Harrison Ford's Han Solo jacket has fetched $191,000.