Fashion Retailer Removes "Plus-Size" Section From Its Website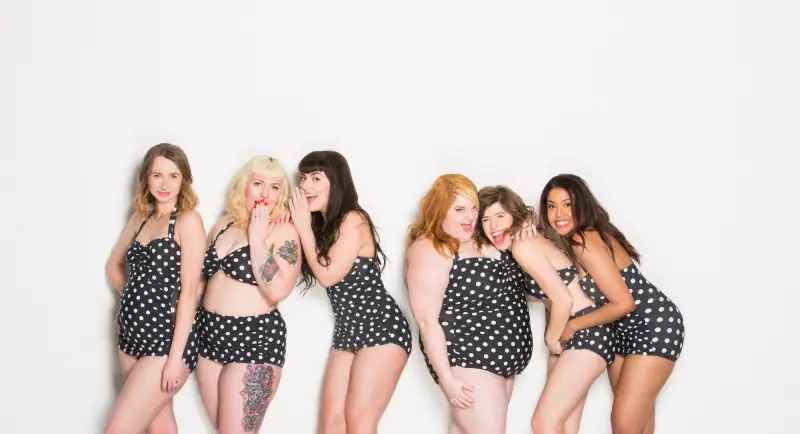 If you go to the website of ModCloth, you won't find a special section for plus-sizes anymore. That's not because the vintage-style retailer doesn't actually sell clothes for curvy women, like some other labels. Instead, they've simply killed the "plus-size" section of the site and lumped what other apparel companies continue to call "plus-size" clothing into its regular catalog.
"Don't worry—we still carry clothing in an extended size range," the site assures customers in a blog post. A $150, mustard-colored coat by Steve Madden, for example, was available in S, M, L, 1X, 2X, and 3X all from the same page. "ModCloth has always been a firm believer that types of clothing rather than types of bodies should define shopping categories," co-founder and chief creative officer Susan Gregg Koger elaborated in a press release.
The move makes perfect sense when you think about it: People's sizes are far from discrete, and the very minor jump in size from the largest "regular" size to the smallest "plus-size" is meaningless and unnecessarily finger-pointing. In the world of men's pants, you just ask for a 42x30 pair, not where the "clydesdale" section is.
While it's nice when stores even offer clothing in sizes that accommodate all shapes—not all of them do, even if it seems like it by having an "XL" the size of the average woman—the plus-size label is pretty much ubiquitous today. Sure, it might save you a click online or half a breath at the store when you ask for "larger clothing," but is it really helpful? The sales associate assisting you can see your approximate size without you having to announce it as bigger than the "normal" sizes. All a label like that does is label a person, not assist their shopping experience.
It remains to be seen whether other retailers will follow ModCloth's lead. If so, they can do away with "husky" kids clothes while they're at it, too.