The Typical Mortgage Bill Has Risen Nearly 20% Since Last Summer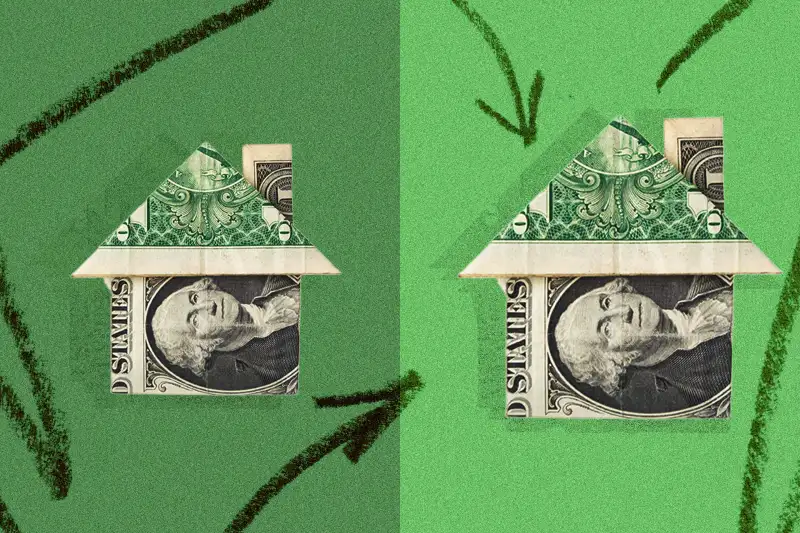 Olive Burd / Money; Getty Images
High interest rates and home prices are making mortgages significantly more expensive on a year-over-year basis, according to new analysis that confirms what many homeowners already know.
A recent report from real estate brokerage Redfin found that mortgage payments are up nearly 20% from last year. The hit to housing affordability has homeowners clinging to their current mortgage rates, resulting in a downturn in supply.
What the data says
For the typical U.S. homebuyer, monthly mortgage payments increased to $2,605 in the four weeks ending July 30, 19% higher than the same time last year — but that's just the average for the month. Costs reached an all-time high of $2,637 in early July.
Home prices have climbed, too. In July, the median home sale price posted the biggest increase since November, hitting $380,250. That's a 3.2% higher than the previous year and another record-breaker for home prices.
Elevated mortgage bills are continuing to hurt market activity: The number of homes for sale last month was down 19%, the biggest decline in a year and a half, Redfin says.
New listings were down even more by 21% year-over year — but Redfin's Homebuyer Demand Index (which measures early-stage demand by looking at buying services like requests for home tours) only decreased 4% from a year earlier.
Why it's important
Mortgage payments are ultra-high thanks to rising interest rates, which hit almost 7% last week. As a result, wannabe homebuyers are staying put to avoid having to take out the more expensive mortgages that would accompany a new home purchase. Sellers are also being sidelined as homeowners stay locked into their comparatively low rates.
Even with fewer homebuyers on the market, Redfin's Homebuyer Demand Index shows still a disconnect between supply and demand in which homebuyers are at a greater disadvantage. In fact, other research from Redfin shows that homebuyers have lost an astounding $60,000 in purchasing power this year thanks to high mortgage rates and their impact on inventory.
"High rates are also sidelining prospective buyers, but not as much as they're deterring would-be sellers," Redfin's August report says.
Low inventory is pushing home prices even higher, making this year an especially unaffordable time to buy a house — and unfortunately for buyers, it doesn't look like circumstances will improve within the year. In Freddie Mac's July economic, housing and mortgage outlook, the real estate authority said that thanks to mortgage rate lock-in pushing would-be sellers out of the market, it's unlikely that a steady supply of existing homes will come on the market any time soon.
More from Money:
Zillow and Other Rental Sites Are Now Disclosing Sneaky 'Junk Fees' Upfront
Foreclosures Are on the Rise in These 10 U.S. Cities
The Average U.S. Home Is Now Worth Over $350,000 — an All-Time High