Everything You Need to Know About MoviePass, the $10 Monthly Subscription for Unlimited Movie Tickets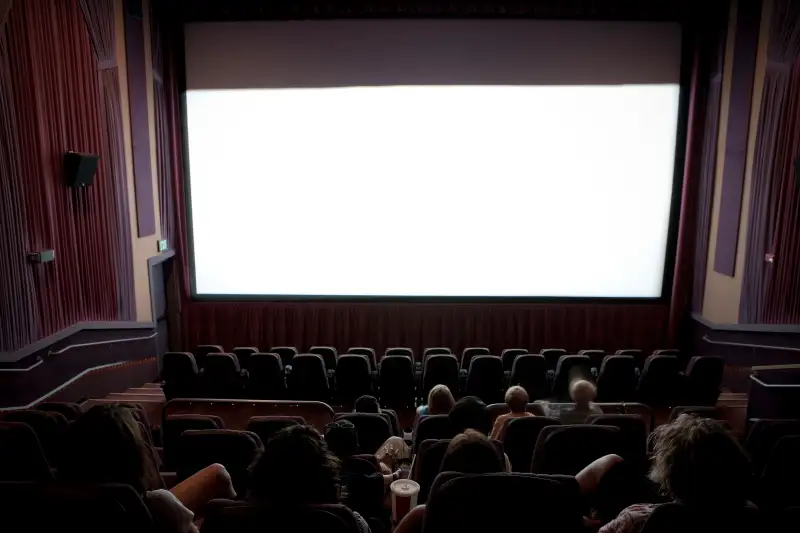 Heath Korvola—Getty Images
MoviePass, a subscription service run by Netflix co-founder Mitch Lowe, went national five years ago with a model that allowed subscribers to see a different film at the theaters every 24 hours. Pricing was set at $25 to $40 per month depending on where you lived, and subscriptions in some places went as high as $50.
That pricing structure never seemed to gain significant traction, however, and on Tuesday, MoviePass announced it was cutting the monthly price to an astonishingly cheap $9.95.
A ticket to the movies normally costs $8.84 on average around the U.S., and admission in big city theaters routinely runs $12 to $15. With MoviePass's tweaked pricing, however, customers pay just $9.95 for a subscription granting admission to one film each and every day for a month. And yes, the deal is valid even in cities where theaters normally charge well over $10 per ticket.
If you're like us, you have many questions about MoviePass. Many of the service's details have been hard to track down—because the website was down for much of Tuesday, and because some information isn't available until you actually sign up as a subscriber—so we're addressing the basics here.
Can you really see unlimited movies?
Subscribers are allowed to see one standard 2D film per calendar day. So, theoretically, a MoviePass subscriber could go to the movies 30 or 31 days in a row, depending on the month, and pay only $9.95 total for admissions.
If you typically pay $12 for a movie ticket, you would have paid $360 or $372 for all of those movies. Granted, most people wouldn't head to the theater every day: The average person goes the movies only five times a year nowadays. But it's easy to see how quickly a MoviePass subscription can pay for itself.
Are 3-D movies included?
Potential subscribers should note the fine print, which specifies that MoviePasses are non-transferable and cannot be used for special screenings, including movies in 3D or IMAX or film festivals.
Which theaters accept MoviePass?
MoviePass says it works in 91% of the movie theaters throughout the U.S. The passes seem to be valid at all the major movie theater chains, but—frustratingly—doing a search in your location for theaters only appears to be possible after you've signed up as a subscriber.
Based on customer comments on MoviePass's FAQ and Facebook pages, it looks like the passes can be used for tickets in nearly all theaters with credit card machines. In other words, MoviePass may not work in small mom-and-pop theaters, old-fashioned drive-ins, and such.
How does MoviePass work?
Once you've signed up and paid your monthly fee, MoviePass sends you a physical pass, which looks and feels like a credit card. To use it, head to a valid movie theater and check in with the MoviePass app. You then select a film starting within 30 minutes—reservations made further in advance are not possible—and swipe your MoviePass card at the theater's kiosk or box office to get your ticket.
Some theaters also have e-ticket options, eliminating the need to have the physical MoviePass card on hand. But, based on the hassles some customers say they've encountered, it's best to always bring the MoviePass card with you.
How the heck will MoviePass make money?
Honestly, we don't know how—or if—MoviePass can possibly turn a profit. The business model originally seemed similar to that of gym memberships, in which the hope was that people paid their monthly fees and rarely showed up.
With the monthly fee cut to $9.95, it's hard to see how that model could still work. Perhaps the plan is to gather a huge subscriber base and then raise monthly prices significantly, but that strategy could take years and obviously runs the risk of people canceling.
What's particularly puzzling about the MoviePass business model is that even as there's been a steady decline in people going to the movies in the age of Netflix, theaters have steadfastly refused to drop ticket prices. Perhaps the subscriptions offer theaters a way to keep regular ticket prices high while stealthily offering deals to draw much bigger crowds—who are likely to buy overpriced popcorn, soda, and candy. This is where the real profits are for theaters, and if they like what MoviePass customers do for their bottom line, it obviously bodes well for MoviePass's prayers of profitability.
MoviePass's owners say there's another plan to make the business sustainable. The company recently sold a majority stake to Helios and Matheson, an analytics firm that says the low monthly fee is justified because it will grow the customer base and allow MoviePass to collect data on tons more people. Subscribers can therefore expect to be hit with targeted ads and marketing materials down the road.
"It's no different than Facebook or Google," Helios and Matheson CEO Ted Farnsworth told Bloomberg. "The more we understand our fans, the more we can target them."