Where to Get The Best Deals on National Cheeseburger Day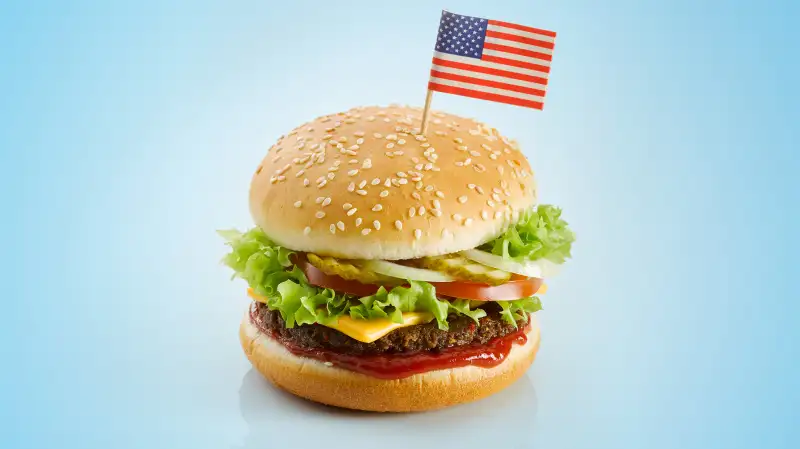 In the pantheon of fake food holidays, September 18 is a surely one that millions of Americans embrace, perhaps unknowingly. It's National Cheeseburger Day. Based on unstoppable popularity of burgers, there's a good chance that millions of diners are participating in National Cheeseburger Day without even being aware that it's a "holiday."
Many restaurants know that National Cheeseburger Day is a special event, however, if for no other reason than because it gives them an excuse to attract customers by rolling out a one-day deal. Here are the best National Cheeseburger Day promotions we could find around the country:
Burger 21
Download the Burger 21 mobile app and you're welcomed to a free Cheesy Burger through Friday at Burger 21, which has 17 locations in 7 states.
Burger King
This promotion is not necessarily tied to National Cheeseburger Day, but it's valid on Friday and long after nonetheless. Download the BK app and get a coupon good for a choice of two sandwiches (including Whoppers and the Extra Long Jalapeno Cheeseburger) for $5. Also, if you're in the Atlanta area on Monday, September 21, note that Burger King will be hosting a Peace Day Burger celebration at a pop-up restaurant, with giveaways of 1,500 mashup burgers featuring ingredients from Denny's, Wayback Burgers, Krystal, Giraffes USA, and of course BK. McDonald's was asked to participate as well, but the CEO coldly turned down BK's idea to create the McWhopper.
Dog Haus
The name gives away that this restaurant chain focuses first and foremost on hot dogs. But burgers are on the menu too, and on Friday customers can upgrade a cheeseburger order to a double for no extra charge. Normally, that costs $1.99.
Farmer Boys
Big Cheese cheeseburgers are priced at just $1 for National Cheeseburger Day at Farmer Boys, which operates 84 restaurants in California and Nevada. There is a limit of one $1 cheeseburger per customer.
Gilt City
Swanky restaurants in San Francisco, New York, and other cities are offering special cheeseburger deals for National Cheeseburger Day—think burgers and beer or wine for two for $25, which is 50% off the normal menu prices.
Hurricane Grill & Wings
All cheeseburgers are priced at $5.99 at Hurricane Grill & Wings on Friday. Show or present this coupon to get the deal.
M Burger
This Chicago-area burger chain is tossing in free fries with every cheeseburger order on Friday.
McDonald's
Select McDonald's locations around the country, including many in Connecticut, western Massachusetts, upstate New York, and Vermont are selling cheeseburgers at the special price of 69¢ on Friday.