Whole Foods Is Giving You 50% Off for 4 Days to Celebrate National Cookie Day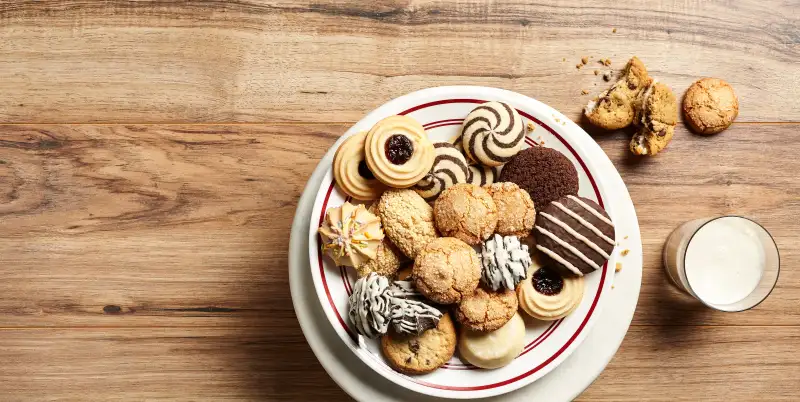 Whole Foods is beginning National Cookie Day 2017 early with a very sweet, extra long-lasting cookie deal: From Friday, Dec. 1, through Monday, Dec. 4, everything at the Whole Foods cookie bar is 50% off.
National Cookie Day is celebrated every year on December 4. It is one of hundreds of made-up holidays that fill the calendar year in honor of food—often, the guilty pleasures we love and crave, like ice cream, cheeseburgers, donuts, and, yes, cookies.
In the past, some restaurants and online cookie retailers have offered free cookies for National Cookie Day, and we expect there will be free cookie deals popping up by December 4. But you don't need to wait until then to take advantage of the sweet cookie deal from Whole Foods.
Note that Whole Foods' National Cookie Day deal applies only to its cookie bar, not to prepackaged cookies in other aisles in the store. Instead, the deal is good for all of Whole Foods' specialty cookies available in store cookie bars.
Courtesy of Whole Foods / Kerri McMahon Photo
You might be wondering: What does Cookie Monster think of National Cookie Day? Perhaps surprisingly, he doesn't think the holiday is that big of a deal. But that's only because Cookie Monster believes every day is a good day to celebrate—and eat—cookies.
For that matter, it's not hard to guess how Cookie Monster celebrates other food holidays, including the strangely non-specific one, National Food Day.