Inside the Fabulous Life of Negin Mirsalehi, an Instagram Influencer Who Makes $20,000 for a Single Post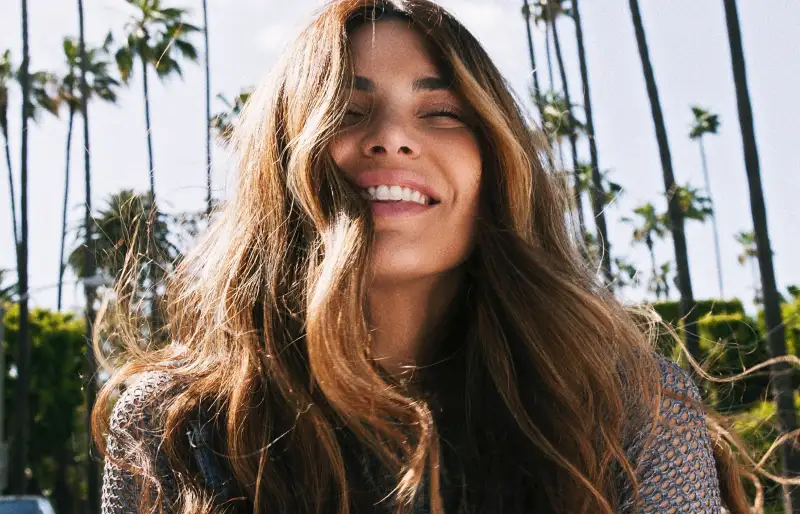 Courtesy of Gisou. Copyright 2017. All rights reserved.
When Negin Mirsalehi, a marketing student at Vrije Universiteit Amsterdam in the Netherlands, thought about life after graduation, she never imagined becoming a social media influencer. Her goal was to work in marketing and was pursuing her master's degree. One night, while she was working on her thesis, her best friend caught her off guard.
You should start an Instagram, her friend told Mirsalehi. Confused, she asked, "Why?"
"I have Facebook."
That was five years ago.
Now, at age 29, Mirsalehi is one of Instagram's top influencers and the CEO of what she says is a multi-million company.
When Mirsalehi started her Instagram in 2012, the photo-sharing social media app was just starting to take off. Facebook had just acquired the company and its app—which was only available to iPhone users—got an Android release. Mirsalehi, unaware of the blossoming beauty and fashion community on the platform, downloaded it and started posting pictures of her outfits and following others who did the same.
This is her very first Instagram post in 2012.
"I started seeing things on Instagram and was like, 'That's it. I want to do that'," Mirsalehi says. "It was right at that moment where I was making decisions for my future."
Today, Instagram's influence on the beauty and fashion industry is tremendous. In a time when people stare at their phones more than they watch cable, brands are trying to connect. One strategy? Pay people with large followings to post a picture of themselves using or wearing their product.
And you don't need a Kylie Jenner-sized following to get paid to do this. With more than 4 million Instagram followers, Mirsalehi, who is based in Amsterdam, has a bigger audience than brands like Yves Saint Laurent, Saks Fifth Avenue, and Pantene. Because Mirsalehi has grown such a loyal audience, brands like NARS and PatBO have worked with her to promote their new lines. Some of the companies she collaborates with pay up to $20,000 per post, according to documents provided to Money by Mirsalehi.
While that may seem like a lot of money, the majority of Mirsalehi's posts aren't sponsored. She says she picks around 1% of the offers she receives. Her best advice to aspiring influencers? Do the same.
"You have to think about what kind of influencer you want to be and what kinds of brands you want to work," she advises. "If you want to work with luxury brands, you have to be way more picky and you have to have courage, dare to take risks, and say no."

Mirsalehi also promotes products on her blog where she gets a small percentage every time a reader purchases something she recommends.
Her success on Instagram led to her biggest venture yet. In 2015, Mirsalehi and her boyfriend, Maurits Stibbe—who quit his job at PwC as a strategic consultant to help his girlfriend—launched Gisou, a hair care line that contains honey or bee products. The idea for the company came from Mirsalehi's parents: Her father is a bee farmer and her mother is a hairdresser. In fact, one of Gisou's products—a honey-infused oil—came from her mom experimenting with honey and hair.
"My dad always taught me the importance of bees," Mirsalehi says. "Bees are really endangered and I'm trying to spread that message."
Launching this company was so important to Mirsalehi and Stibbe that the couple decided to turn down an $800,000 deal with a leading hair-care brand—WWD called it the most significant deal between a brand and an influencer—to focus on their new endeavor.
"We had a quick thought about it but we eventually said no because I really believed in what we were going to launch," Mirsalehi says.
The two are happy with their decision. Gisou, which is completely self-funded, launched almost 2 years ago and reported revenue of $4 million this year, according to Mirsalehi, who runs the creative side of the company. Stibbe runs the day-to-day activities of the business. A representative from REVOLVE, a company that sells Gisou products, said the brand sells out almost immediately after restocking and is one of the best-sellers in its beauty section.
"I think the risk was really in starting and launching Gisou. It was a big investment in ourselves, it was a bit tricky but it ended up being perfect."