Negotiate Your Salary Like a Millionaire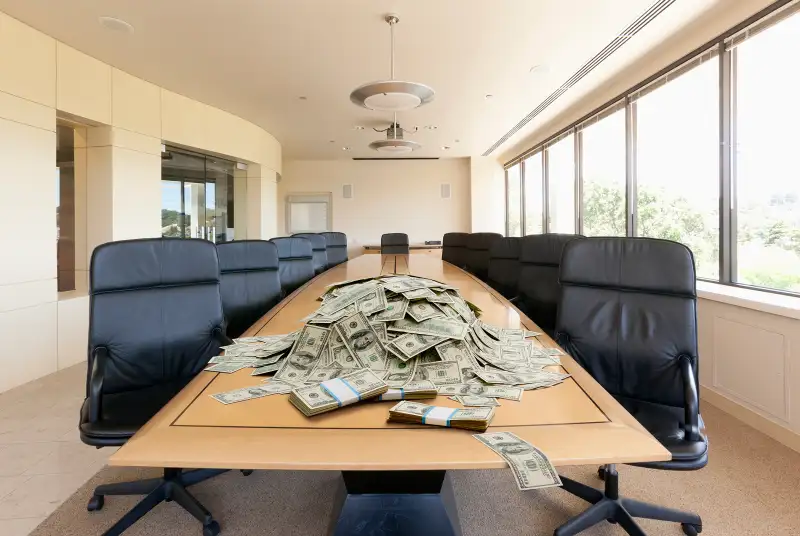 Becoming a millionaire isn't about being born with a silver spoon in your mouth or catching a lucky break. For the 10 million members of the seven-figure club, a job, small business, or investments were the primary wealth drivers. Part One of "How to Reach $1 Million" laid out key portfolio strategies for millionaires-in-the making. In Part Two below, you'll learn how to negotiate for higher pay and hone the skills that really matter.
Nearly two-thirds of millionaires say their wealth is largely attributable to their jobs, a PNC survey found. Maybe that's because most Americans who earn six figures (like millionaires) haggle over their salaries, according to a study by PayScale.com. By contrast, 59% of all U.S. workers settle for the first offer.
Beat hiring managers to the punch
Note: Assumes a 1% annual inflation adjustment. Source: Money research
There's a school of thought that says job seekers should wait for interviewers to reveal a salary range, to avoid asking for too little or too much. By waiting, though, you're ensuring the negotiations take place within the company's range. Instead, throw out a figure first, says Robin Pinkley, management professor at Southern Methodist University and co-author of Get Paid What You're Worth. "The first number becomes an anchor" around which the haggling begins, she says. Start with compensation data from Glassdoor.com and PayScale. And see if anyone in your network knows people at the company to get a better sense of pay there. "You want to find the highest number you can defend," says Pinkley.
Read: 25 Career Skills That Deliver the Biggest Salary Boost
Ask for a sign-on bonus
More than two-thirds of companies are having trouble recruiting full-time talent, according to the Society for Human Resource Management. No wonder 76% of employers now offer sign-on bonuses, according to WorldatWork. And "they're not just for CEOs or executives," says career coach Marcelle Yeager.
For supervisors and middle managers, most bonuses range from $5,000 to $25,000. While that's a one-off, it can help you catch up if you're behind on savings. And if the company can't meet all of your salary demands, inquire about a bonus as an alternative, says Los Angeles–based executive coach Libby Gill.
Fight for one big salary adjustment
Even if you're a top performer, you may not score routine pay hikes. That's okay. Even one big bump can make a difference. For instance, a $10,000 raise when you're 45 can amount to $232,000 in added lifetime earnings.
If you feel you're significantly underpaid compared with peers, start by asking for a "salary adjustment" rather than a raise. It may be easier for your supervisor to justify a bigger-than-average adjustment than a merit raise if your pay is out of whack. Also, take advantage of annual performance reviews. Quantify your contributions in writing. "Talk about how you performed on a project in terms of budget, hitting milestones, and how it impacted the bottom line," says Stefanie Wichansky, CEO at Professional Resource Partners.
Read: How to Invest Your Way to $1 Million
Play free agent
The best way to boost pay is to change firms. External hires get paid 18% to 20% more on average than folks promoted internally, according to research by Wharton management professor Matthew Bidwell. Still, workers change jobs only once every 4.6 years. Dig deeper than job boards and LinkedIn. "Online networking isn't a substitute for in-person networking," says career coach Nancy Ancowitz. Meet recruiters face to face at industry events so that when job openings come up, your name will too.
Be a leader
Nearly one-third of HR execs are struggling to fill senior leadership positions, a WorkplaceTrends.com survey found. Average pay hikes for execs who were promoted jumped to 9.1% last year, vs. 2.8% for workers overall.
Not a manager yet? Show the bosses you can lead by taking on smaller tasks where peers report to you. Showcase your team building skills, not dictatorial prowess. "Great leaders know how to build relationships," says executive coach Julie Cohen. And make sure all your references can speak to specific examples of your leadership.
Take Our Quiz: Do You Have What It Takes To Be a Millionaire
A big part of motivating others involves verbal and written communication, two of the most sought-after skills by employers, according to job market research firm Burning Glass Technologies. Practice speaking and running meetings outside the office, says Atlanta career coach Hallie Crawford, by joining Toastmasters, which offers public speaking workshops (cost: about $72 a year).
Head up a big project
The skills involved in running a multifaceted project are transferable to virtually any industry—and can lead to 4.4% higher pay, a Money/PayScale study found. If there are no project management opportunities for your position, volunteer for the company's community outreach program or serve on the board of an industry association and run an initiative there, suggests Crawford.
The Best Reader Advice on How to Reach $1 Million