Nordstrom's $85 Rock Has Sold Out Online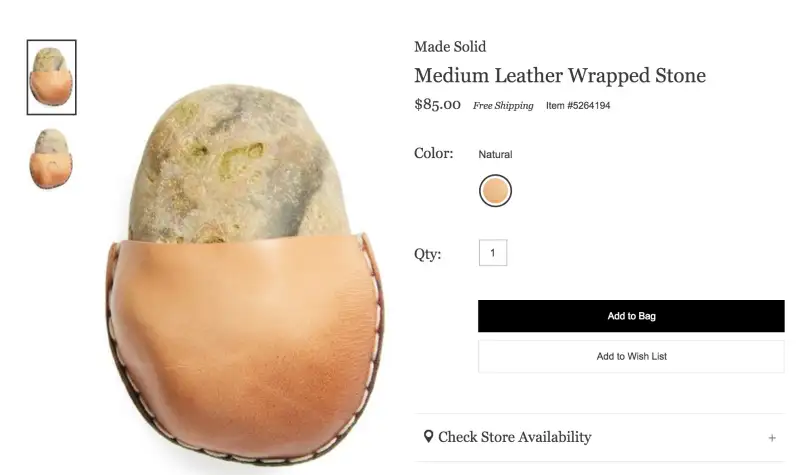 Perhaps even more unbelievable than the fact that Nordstrom is selling a rock on its website for $85, the aforementioned stone has sold out online.
The $85 leather-wrapped rock sold out at Nordstrom's online store after the product went viral on social media. A smaller version of the stone, priced at a mere $65, is also out of stock on the retailer's website.
The stone hails from Los Angeles and comes wrapped in vegetable-tanned American leather and secured with a whipstitch, the company has said. It was designed by a company called Made Solid and has been for sale since Nov. 18.
The rock's leather pouch is handmade, having undergone a traditional hardening process, "only Mother Earth can take credit for the rocks," Nordstrom told BuzzFeed News.
Nordstrom isn't quite sure about what the purpose of the rock is. "A paperweight? A conversation piece? A work of art? It's up to you," a description on the company's website reads.
Perplexed shoppers took to social media to question—and mock—Nordstrom for selling a pricy rock:
Though Nordstrom has sold out of the rocks online, there were still two stones available for sale at the retailer's Michigan Avenue Store in Chicago, CNN Money reported.