No Credit Card at Checkout? Online Shopping Just Got Even Easier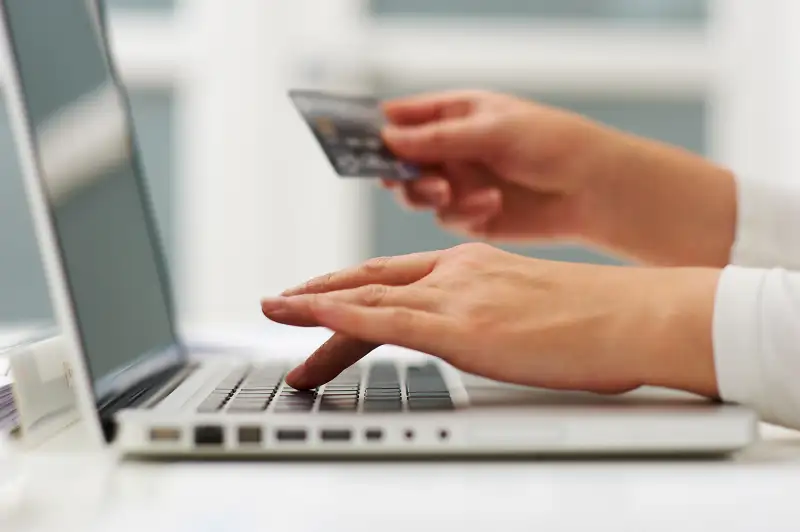 As it currently stands, online checkouts are far from seamless. I learned to dread the process from an early age. My mother, near the end of any and every online purchase, would inevitably yell, "Can somebody please bring me my wallet?!"
But according to Wired, a Swedish checkout service that officially debuted in the U.S. on Tuesday is in the market to fix that.
The service is named Klarna, and the way it works is this: when it comes time for checkout, you type in your email address, shipping address, and sometimes your phone number. The service then quickly decides—based on whatever data about you it can gather—whether it will extend you credit. Assuming you are worthy, your purchase is complete. No credit card necessary ... yet. Customers have 14 days to pay up. After that, a warning is issued. Eventually, anyone who doesn't make good on a bill will see late payment fees and possibly have to deal with a debt collection agency.
Klarna currently handles about 10% of e-commerce in Northern Europe, and recently signed on with 15 American retailers—perhaps most notably, Overstock.com. The service did well in testing, and Overstock CEO Patrick Byrne is optimistic that it could account for a $100 million increase in sales for the company next year. Eventually, he told Wired, he thinks Klarna could be behind 5 to 10 percent of all American e-commerce.
Klarma isn't without competition in the market to remove barriers to purchases. Apple Pay, Android Pay, Stripe, Visa Checkout and eBay's Bill Me Later are all examples of similar efforts to streamline the online payment process, according to Wired.
But no matter who comes to dominate the market, it's good news for shoppers, provided you actually have the money handy to pay for your purchases. Online checkouts will soon enough be a breeze.
[Wired]