Oprah's Favorite Things List Was Just Released — and There Are Great Gift Ideas Under $50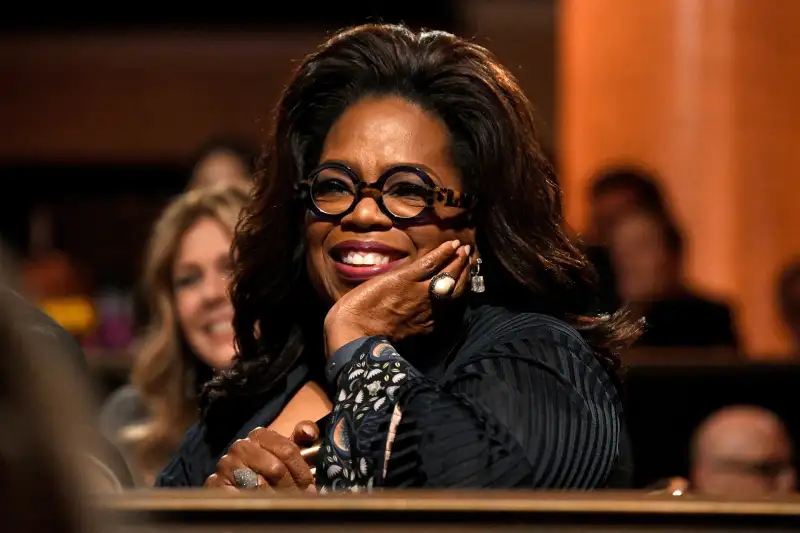 Michael Kovac—Getty Images
Each product we feature has been independently selected and reviewed by our editorial team. If you make a purchase using the links included, we may earn commission.
We don't know how she feels about raindrops on roses and whiskers on kittens, but we do know a lot more about Oprah's favorite things thanks to her annual gift list, which was featured on "Good Morning America" this morning and launched as a special page on Amazon.
For 2018, Oprah's Favorite Things goes all out with a roundup of 107 gift ideas. As usual, Oprah Winfrey and her team threw in a few picks that will melt your credit card if you're not a mogul, like an $1,850 electric bike and a "slow juicer" for $700. (If you're Oprah, favorite things don't have to be fiscally prudent!) But happily, Oprah Winfrey's favorite things 2018 list also contain a slew of fun, practical and lovely gifts at far more reasonable price points.
Here's our take on the best gift ideas from Oprah's Favorite Things 2018 edition for less than $50. We'll just remind you, these items tend to be as popular as Oprah herself, which means they can sell out fast. In other words: Don't wait for Amazon Black Friday sales to try and score Oprah's Favorite Things, because you might be out of luck.
Need a perfect, and perfectly thoughtful, hostess gift? We got you. These candles in homey glazed terra-cotta pots are infused with essential oils, and a whopping 80-hour burn time means the recipient will enjoy whichever one of five botanical scents you choose long after your departure. (Rosemary, for instance, would be perfect to go in their kitchen.)
This is a brand Oprah has recommended before, and these chic square reading glasses do more than just magnify. The blue light filtering lenses reduce the eyestrain that comes from staring at a screen all day. Pick an understated taupe, go bold with a poppy pink or choose from one of four other colors.
Teacher gift alert! Go in with a few other parents on this nearly endless assortment of pom-poms, pipe cleaners, googly eyes, sticker jewels and pretty much everything else you can think of to spark kids' crafting imagination. (Also, there's nothing to stop you from getting a second kit and stashing it in the closet until the next blizzard makes everybody stir-crazy.)
If you know someone with an eye for color and an appreciation for detail, these deceptively simple puzzles are super on-trend right now and provide a meditative escape. Each puzzle comes with with 500 pieces of color that blend together into abstract-art tranquility.
This brand's slipper socks were a giant hit from the Oprah Favorite Things 2017 list, and it's likely these cozy boot socks will be just as popular. Who wouldn't appreciate warm toes and a cheery pattern when the mercury drops? There are also short socks for booties, as well as ones for kids — so yes, you can 'gram the family matchy-feet picture on Christmas morning.
If this scrumptious, spicy condiment is out of stock, that might be on us. We can't get enough of it. (A hint of agave nectar adds a touch of sweetness to tame the fire of the chilis, so it's not take-your-head-off hot.)
We. Can't. Even. That's it — every kid we know is getting one of these adorable animal hats this year. The stretch cable-knit beanie will keep their head warm, and it's not like you'll have to bribe them to wear it — heck, you might have a tough time getting them to take it off when they get inside.
Travel pillows are always kind of a letdown, aren't they? The promise of getting actual sleep on that red-eye fades in the face of weird proportions, unevenly distributed filling or lackluster support. This supremely comfy, elegant (it resembles a real pillow, not a malformed pool noodle) and lightweight neck bolster from The Pillow Bar saves the day and delivers the shut-eye that can be so hard to find at 35,000 feet.
If the gradient puzzle wasn't enough, here's more! This set of four glasses adds a dash of color and whimsy to a casual tabletop or impromptu get-together.
You know there's somebody in your life who would appreciate a sophisticated journal with a meditative or inspirational message — or just a lovely design — on the front cover. In fact, this might literally be the perfect co-worker gift out there, but there's such a terrific variety we'll also be picking up ones for nieces, girlfriends and old acquaintances.
We've included affiliate links into this article. Click here to learn what those are.