You Can Now Zip Line Off the Eiffel Tower for Free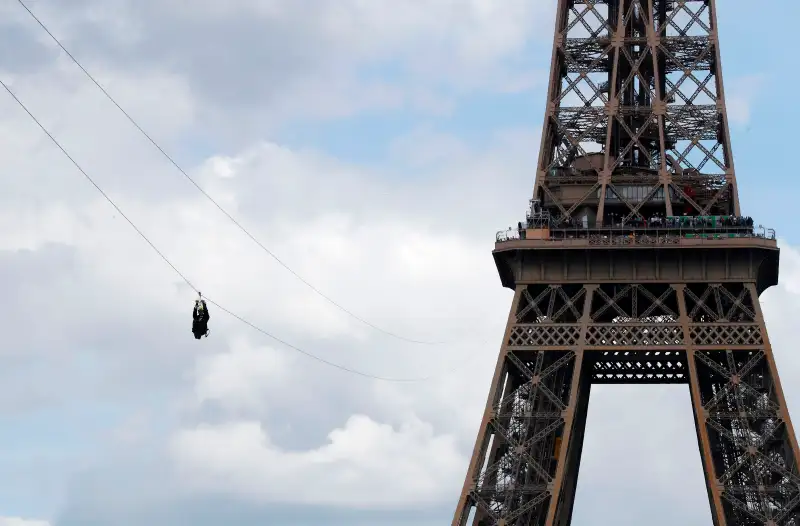 FRANCOIS GUILLOT—AFP/Getty Images
Millions of people visit the Eiffel Tower each year.
But now visitors and citizens of Paris have another reason to view the iconic landmark: They can now fly across a zip line from it.
For free, visitors can fly over the Champs de Mars at about 55 miles per hour, over 375 feet above the ground, landing at the L'École Militaire. The gravity-defying addition to the Eiffel Tower is only available until June 11.
Perrier set up the ride to celebrate the French Open. In fact, as participants fly across it, they will going the same speed as a tennis ball when it's served.
Only 100 people will be able to fly across it each day while it's open. It takes off from the second floor of the Eiffel Tower.
//platform.instagram.com/en_US/embeds.js
Permanent fixtures inside the Eiffel Tower include two restaurants, a champagne bar and a look-out with a glass surface.