This City Wants to Pay Commuters to Bike to Work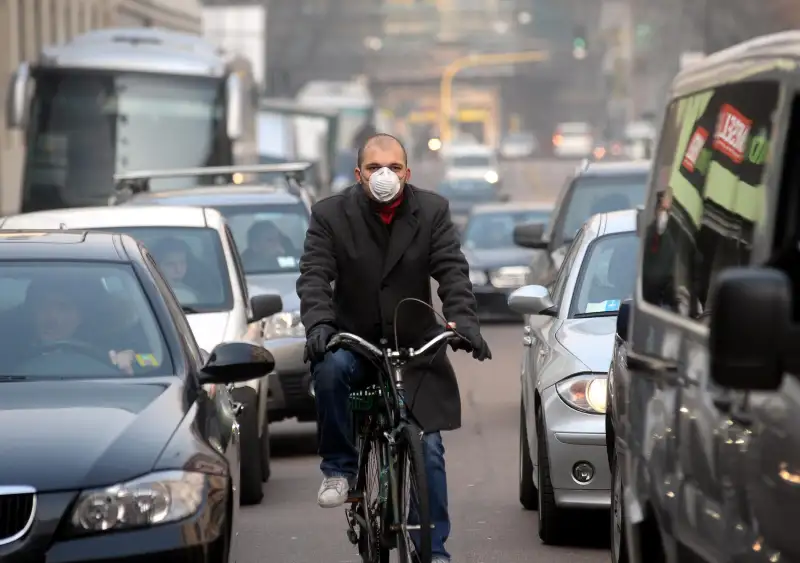 Want to reduce automobile-related pollution? Try giving people money if they bike instead of driving to work.
That's the theory behind a new proposal from city officials in Milan, which wants to pay people if they commute via bicycle. It comes in response to nearly a month of unhealthy levels of smog in December. Located in a valley, air pollution often gets trapped in Milan, which has been ranked as one of the most polluted cities in Europe.
The city isn't certain yet how the plan would work. It's considering giving money to directly to those who bike to work, or offering them "some other sustainable-mobility incentive," Pierfrancesco Maran, Milan's mobility councillor, told Fast Company.
This isn't the first step Milan—which has some of the worst traffic in Europe—has taken to get cars off the road in response to high pollution levels. It recently banned cars from the city center and offered discount "anti-smog" tickets on public transit. Milan has also become more biker friendly in general, adding 50% more bike lanes and additional bike share stations around the city in recent years.
The city claims those steps have already helped reduce the number of vehicles on the road. It thinks this positive energy can be sustained with the addition of a commuter incentive program.
However, other cities that have tried similar programs, with limited success. France tested a pilot program in 2014, but of more than 8,000 employees who were eligible to participate, just 400 switched from commuting by car to riding a bike.
Read next: 4 Easy Tips for People Commuting to Work by Bike
So why don't people jump at the chance to get paid to travel to work? One study suggests bicycling incentive programs have failed in the past because employees are fixed in their existing commuting routines, especially when their employer gives them perks like free parking spaces.