Preseason NFL Tickets Cost Less Than a Beer Inside the Stadium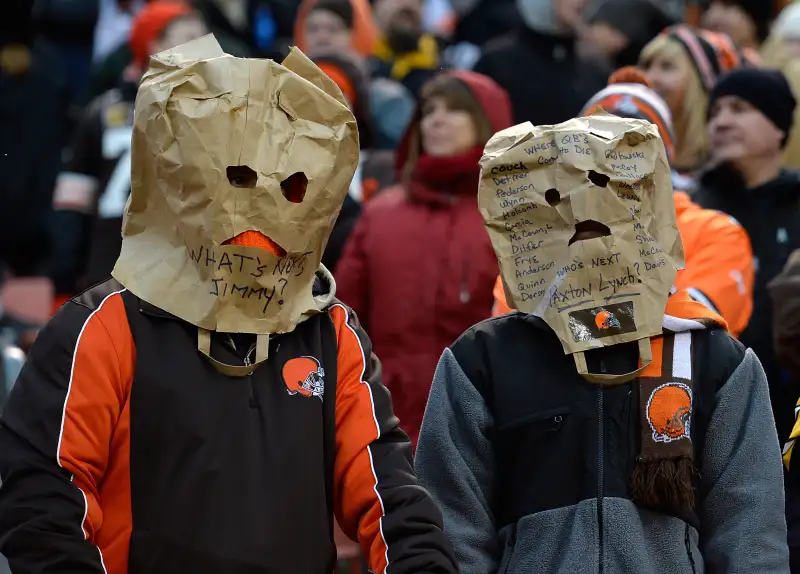 Jason Miller—Getty Images
Every year about this time, football fans clamor for a new year of NFL action to kick off, yet they're frustrated when the product initially takes the field. That's because before the real season begins, fans are subjected to preseason football.
Beyond the fact that the games are meaningless, mostly featuring nonstarters and coaches who don't really care about the score, fans are aggravated because stadiums insist on charging full price for what is clearly an inferior product. What's more, season ticketholders—the best and most loyal fans there are, of course—have no choice as to whether or not they want to pay for preseason games: They're automatically included in ticket packages, at full face value.
Most NFL stadiums host two preseason games each year. Considering the average price of tickets around the country, a typical season ticketholder easily coughs up an extra $175 to $200 or so for two games he probably has little interest in attending.
Naturally, many fans try to resell their preseason tickets on secondary market sites like StubHub, SeatGeek, or Vivid Seats, and the paltry prices seats summon is the clearest indication of how much—or how little—fans think preseason games are worth.
The asking price for tickets to the Detroit Lions home game on Thursday against the Buffalo Bills now starts at just $10. Seats for the Indianapolis Colts-Cincinnati Bengals preseason game are going for a little under $10. Tickets for another Thursday game, in Miami, when the Dolphins play the Tennessee Titans, are being listed as low as $5.
Saddest of all, at last check seats were going for just $2 for Thursday's game in which the Cleveland Browns host the Chicago Bears.
Read Next: 10 Amazing Things You Didn't Know About College Football Ticket Prices

Granted, expectations for the Browns—which are almost never high—are worse than usual heading into the 2016 season. At the end of last year, when the Browns finished 3-13, one Cleveland comedian created a mock ad roasting the team for, among other things, having "no idea who our general manager, coach, or quarterback will be!"
The faux commercial also took a crack at the preseason ticket sham: "Order your 2016 Browns season tickets today, and we'll include tickets to two mandatory preseason games at absolutely full cost!"